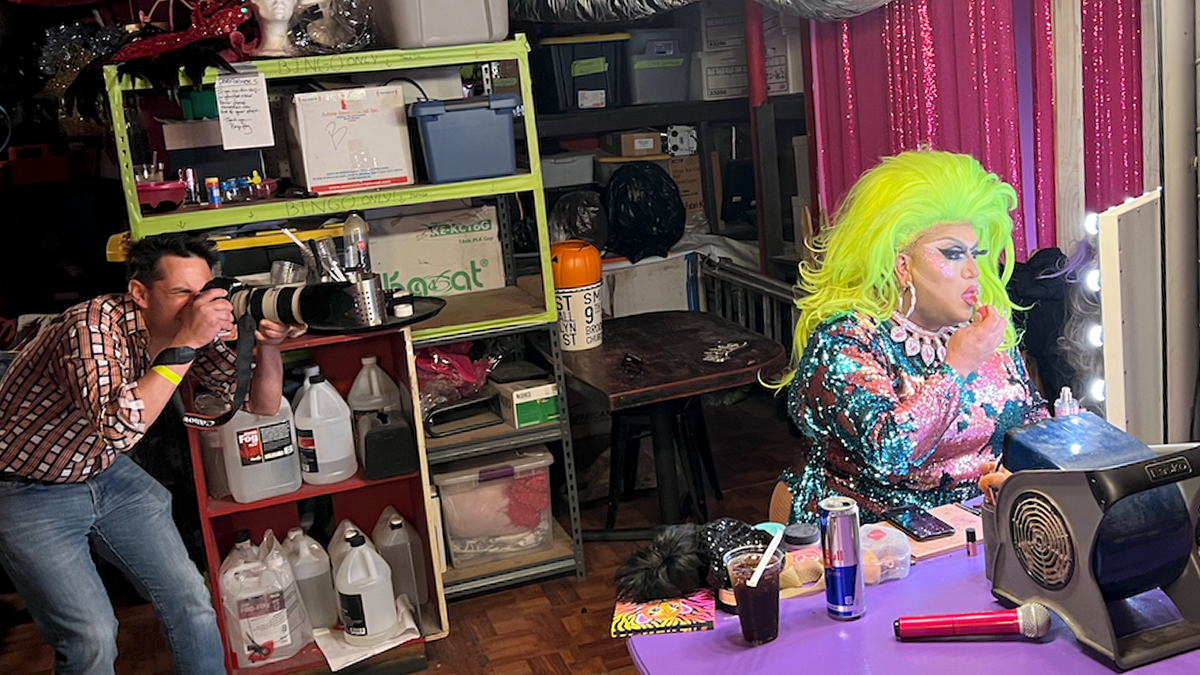 This story was meant to post on Sunday April 30th, – please excuse the delay we have migrated to a new partner and host.
April 2023 marks two years since the purchase of WEHOville from KF Media Corp, who had acquired this community platform from its founder, Hank Scott, six months prior.
It's been a learning curve filled with highs and lows. I never meant to be the "one" running this publication. I'm partially sighted and legally blind, so every one of my ideas needs a partner. Two years ago, Brandon Garcia took on the challenge of being this publication's editor. Together, we weathered the storm and overcame obstacles thrown in our way. We absorbed, learned, took our hits, and got back up to fight another day for West Hollywood — to provide a platform for your voice and do the best we can.
Thank you to the many residents and writers who have offered their talents, knowledge, expertise, craft, and opinions in these pages. Thank you for your wisdom and participation. The issues drive the narrative, and we have no agenda. Everybody is welcome to help make this a better platform for all.
Each member of the board of directors dedicates their time without compensation and has worked to keep this community platform alive. Today, there are many partners with vested interests in keeping WEHOville strong.
We do our best to monitor the comments. You can't scream "fuck you" at city council members on WEHOville, but you can do that from the public comment podium at the city council meeting. Just sayin'. Just sayin'.Our rules are tighter than what is allowed at the city council meeting, but we do monitor the board, and when something is inappropriate, we take remedial action.
You have probably noticed some changes to the platform over the past two weeks. Please bear with us. Our goal is not pennies for pop-up ads, but your user experience.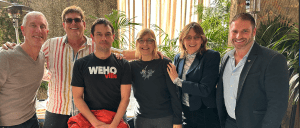 Thank you to the hundreds of subscribers who provide a base of support each month, community sponsors, and advertisers, including the West Hollywood Chamber of Commerce, Pink Dot, Micky's, The Woods and Urbn Leaf, Athens Services, Springboard Hospitality, Sotheby's, Keith Kaplan, AIDS Project Los Angeles, Jewish Family Services, AIDS Healthcare, Afriat Consulting, Sunny Honey, Farmers Insurance, Robust Real Estate, Michael Collins, Hamburger Mary's, Z-pizza, and many more.
Thanks to the more than 10,000 loyal readers of our Sunday email blast. The next month will bring new updates to our platform.
This past Friday, we shook hands with a new partner who will oversee the site's layout, ad delivery, overall appearance, and reach. Our reader metrics are super strong. The average WEHOville viewer spends over 2 minutes and 40 seconds per session. Two other local online publications have an average viewer session of less than 38 seconds. People read WEHOville and glance at the others.
Yet, we are still chasing control of our Facebook page, which is still in the hands of Henry Scott. We were granted access and promised control, but the founder kept a spare set of keys and never yielded control. It's been a hardship. In the next few weeks, we will be forced to abandon our original Facebook page and gravitate to a new page, WEHOville News. Perhaps you can help. WEHOville's Facebook page is legally the property of Boystown Media, a West Hollywood corporation. It is not the property of Henry Scott or WHMC as stated on the Facebook page. Report the page to Facebook.
I'm excited to let the team implement their ideas and work with them on the results. I'm excited to take the next couple of months contributing more and managing less. But I promise you're all in good hands. This morning I was driving on Santa Monica thinking of titles. WEHOville – 2 years later.
Then I thought of Brandon and tears filled my eyes. It's been hard. Then a song came to my head. 'Looks like we made it' by Barry Manilow. Could not have done it without Brandon. Brandon Garcia deserves a standing ovation for an incredible effort to bring us all the way home.
And Bran.. One day can you teach me how to post photos and do a story on my own?