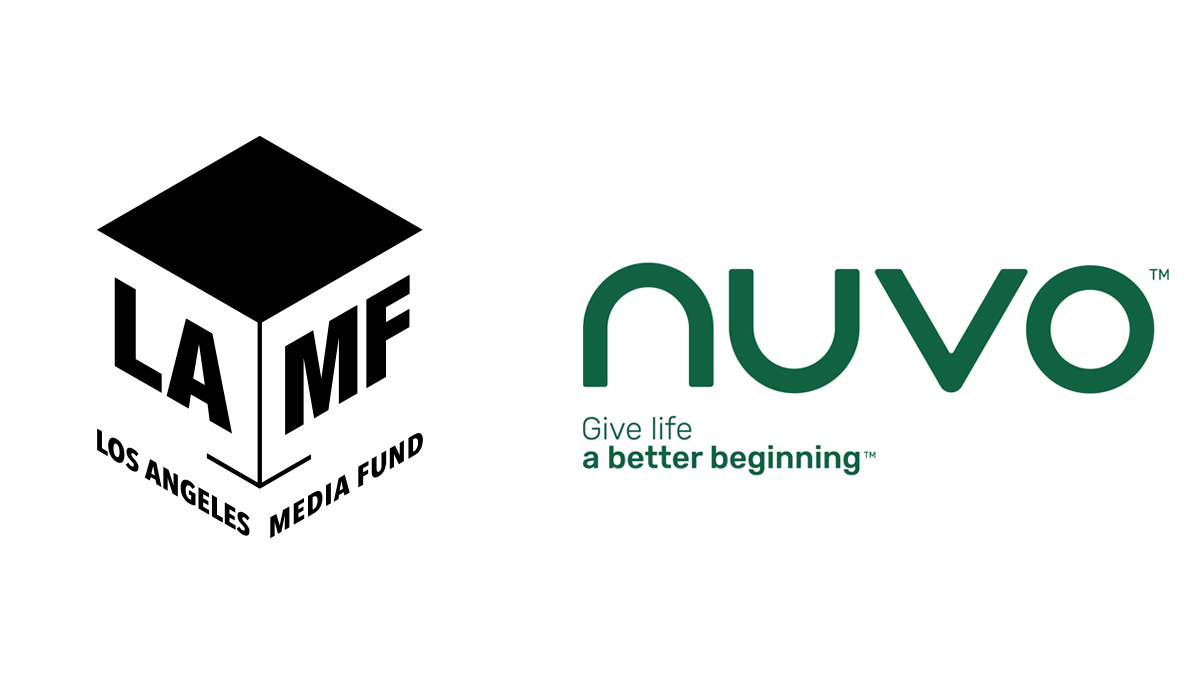 The Los Angeles Media Fund (LAMF) Holdings, a West Hollywood based Global Venture fund based at 9255 Sunset Blvd., announced its intent for a business combination with Tel Aviv based Nuvo Group Ltd. "Nuvo" are the creators of INVU by Nuvo™, an FDA-cleared remote pregnancy monitoring platform.
The companies announced that they have entered into a non-binding letter of intent for a proposed business combination that would result in the combined entity being publicly listed on the Nasdaq exchange under the ticker "NUVO".
Jerry Soros serves as Chairman of LAMF Holdings and Simon Horsman as its Chief Executive Officer. The West Hollywood based company is a diversified, award winning media and entertainment company. LAMF also invests in technology companies complementary to its core businesses and owns a sports agency representing over 50 athletes.
The move by Soros and Horsman to combine operations places West Hollywood in the epi-center of the newest technology and solutions for pregnancy care.
From Business Wire:
Nuvo is a leading innovator in women's health and connected pregnancy care, and has developed INVU by Nuvo, an FDA-cleared, prescription-initiated, remote pregnancy monitoring platform that enables the delivery of remote NSTs (Non-Stress Tests) and maternal & fetal heart rate monitoring, helping expectant parents adhere to their prescribed care plan.
INVU has two FDA clearances and enables a connected care experience between expectant parents and the OB care team by shifting the point-of-care to the expectant mom, designed to enable access to high quality care from anywhere.
The combined public company is expected to be led by Nuvo's CEO, Kelly Londy. Mrs. Londy is a seasoned healthcare professional with a track record of commercialization success in the field of FDA approved medical devices. She began her career at University of Michigan Hospitals, eventually moving to GE's medical systems and healthcare divisions, and Philips Healthcare North America, where she was a leader in U.S. sales and marketing. Kelly has held c-suite leadership positions as COO at Accuray Inc. and several early-stage medical device companies, including CEO at Innoblative Designs Inc. and Lumicell, Inc.
Mrs. Londy stated, "Pregnancy care is seeing concerning trends in health outcomes, access to care, and cost of care delivery. We anticipate that the Nuvo – LAMF partnership will be a significant public market event for women's health and pregnancy care, which we believe has seen too little investment and innovation to address these concerning trends. Listing as a publicly traded company would enable increased growth opportunities for Nuvo. The enhanced access to capital if the business combination is consummated would allow us to accelerate our plans to scale and grow our product offering and geographic reach at a time when pregnant mothers and clinicians need it the most. We expect the access to better care for pregnancy that our solution provides to become the standard of care."
—-
—-
About Nuvo
Nuvo is committed to reinventing pregnancy care for the 21st century through new technology, tools, and practices for providers and expectant mothers, including the INVU by Nuvo™ platform, an FDA-cleared, prescription initiated remote pregnancy monitoring and management system. The INVU™ sensor band enables the delivery of remote non-stress tests and maternal & fetal heart rate monitoring today while pioneering new data-driven personalized pathways that Nuvo believes will help improve health outcomes for all women in the future. The technology and patent estate that underpin the INVU platform have been awarded a variety of industry recognitions, including Fast Company's Next Big Things in Tech (2021), CB Insights' Digital Health 150 (2020, 2022), and MedTech Innovator's Top 50 MedTech Startups (2021), as well as multiple grants from some of the world's leading academic medical centers and scientific bodies. Nuvo is led by a diverse team of experienced business and medical professionals, dedicated data engineers, software designers and proud parents who embrace a collective mission to give every life a better beginning.