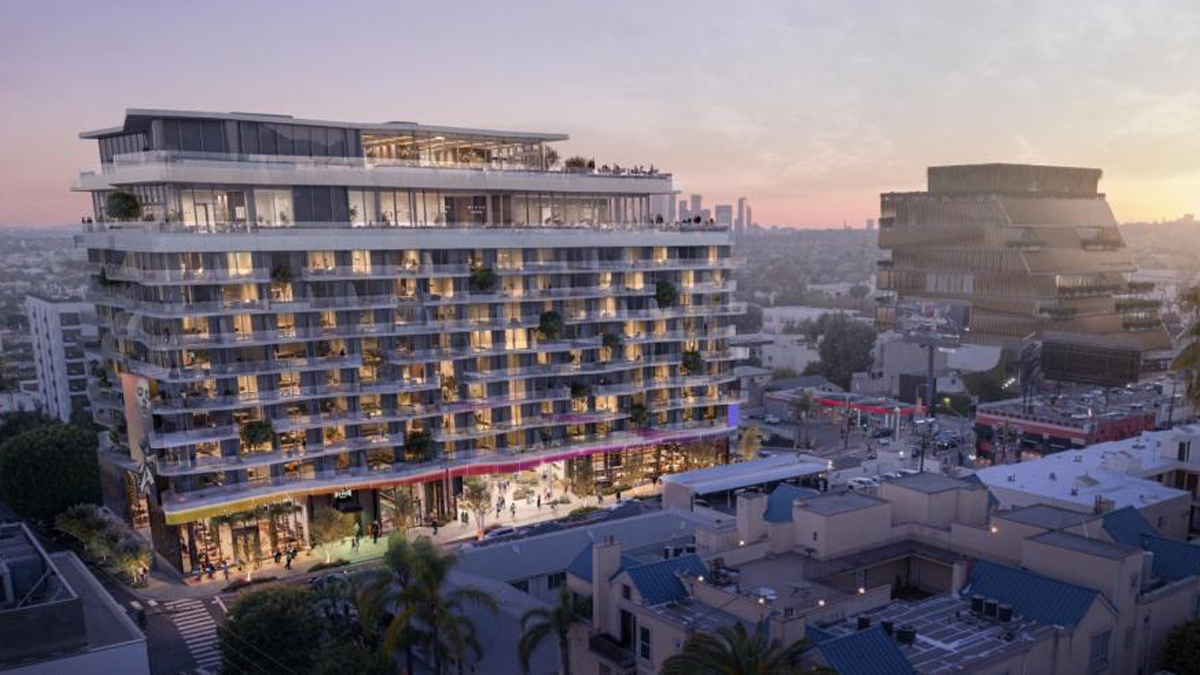 The proposed mixed-use development at 8850 Sunset Blvd. in West Hollywood, known as the Viper Room project, has undergone revisions and now includes some creative touches missing in the previous design. The current design (the third revision), created by Arquitectonica, is an 11-story building with a 90-room hotel, 62 market-rate condominiums, and 14 affordable units.
The second version of the building Arquitectonica released last year was a drastic scaling-back of the original design, an otherworldly structure featuring two 200-foot-tall towers dreamed up by avant-garde architectural firm Morphosis. Many in the community loathed that design, with some labeling it a "monstrosity."
The new design adds undulating balconies that provide facade texture, a central breezeway, and a park-like space off Sunset Boulevard.
Still present in the plans is a re-imagining of the Viper Room which would turn the famous, gritty nightspot into a cutting-edge concert hall.
The project is expected to take around three years to complete, but no precise timeline has been announced.
The development is located on the south side of the Sunset Strip between Larrabee Street and San Vicente Boulevard and is the latest hotel-condominium project in the area, including the Edition Hotel & Residences and the Pendry Hotel & Residences, as well as two new projects in the works at 8240 and 9034 Sunset Boulevard.