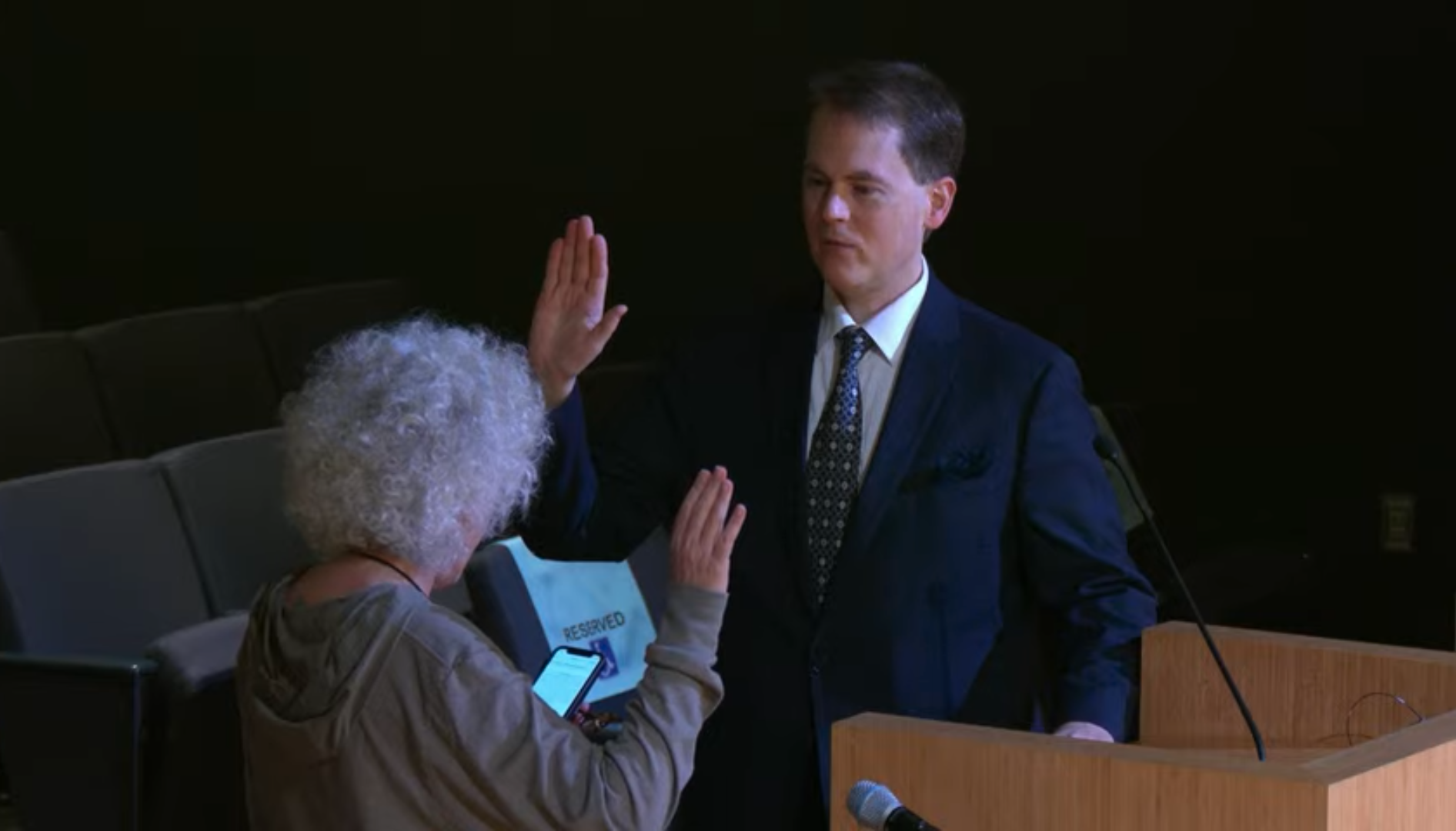 Fresh off his swearing in Monday night, newly appointed Public Safety Commissioner George Nickel tried to get a discussion on returning the Sheriff's deputy force to pre-pandemic levels onto the Commission's next agenda, but he found no support among his colleagues.
"Right now we're nearing the discussion that's actually going to be going to the City Council," Community Safety Director Danny Rivas told Nickel. "Actually, this coming Monday at their next council meeting, City Council will be receiving a semi-annual community safety update, and that is gonna entail actually the last six months of data as it relates to our public safety partners, which will include our Los Angeles County Fire Department, our Los Angeles County Sheriff's Department, as well as our Block by Block Security Ambassador Program. And so at that time, City Council will be reviewing that data and then also providing direction to staff regarding any sort of adjustments or anything as it relates to the public safety contracts. And then following that in June, there will be a meeting where City Council will discuss the budget for the upcoming fiscal year."
"Just given the timeline, the fact that City Council is going to be discussing this item this coming Monday, you know, I think allows the commission and other members of the community the opportunity to discuss the item, provide public comment, etc.," Rivas said.
"Commissioner Nickel," asked Chair Todd Hallman,  "Are you going to retract?"
"Well, I mean, it's within our purview to have a discussion about this, and it would be our next meeting," Nickel said. "I believe is the 12th of June. The finalization of the budget is the 26th."
"That is correct," Rivas said
"So we would still have an opportunity between now and June to do any necessary study sessions, and then when we have our next meeting on the 12th, have a discussion?" Nickel asked.
"Actually there will not be an opportunity to do a study session between now and the June 12th meeting," Rivas said. "We have Pride right around the corner as well that has really taken up a lot of the capacity from staff from the Public Safety side."
Nickel kept his motion on the floor, but none of his colleagues would second it.
Later, public commenter Victor Omelczenko expressed disappointment in the Commission for failing to do so.
"When I heard Commissioner George Nickel suggest that maybe you agenda a group looking at the issue that has been besetting our city about whether we want to fund more deputies or less of this or that, I really like seeing something like that agendized," Omelczenko said. "And I know that the City Council's May 15th agenda will be released this Wednesday. So as individuals, you have the opportunity to look at that agenda and see if the budget is in there, because there's only a meeting on May 15th.
"Then there will be a meeting on June 26th, and then it's a fait accompli, and everybody will keep on saying, 'We want this, we want that, we want this, we want that,' and nobody comes to a decision. So the time, I believe, for commissioners to get involved in budgets, whatever it is, is several months in advance before the July 1st start, and everything is codified."
'If I had been on the commission with you, Mr. Nichols, I would have seconded your motion," he said.