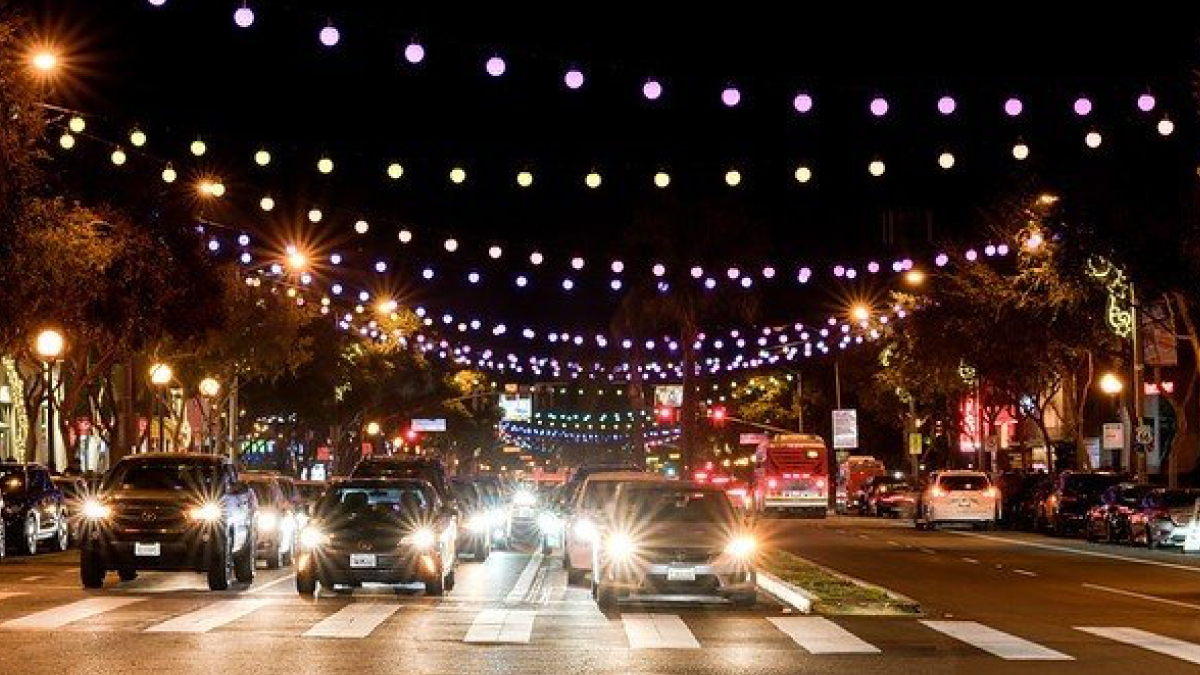 West Hollywood's Mid-City should soon see lanterns strung across its stretch of Santa Monica Blvd., with City Council set to approve a bid for the project at Monday night's meeting.
The color-changing orbs were first introduced to the West Side in 2019; the project was extended onto the East Side in 2021.
The Mid-City lanterns will be strung from Olive ⟷ Crescent Heights.
That would leave La Cienega ⟷ Olive and Crescent Heights ⟷ Vista as the last stretches of the road without the lanterns.
The staff report brings up technical limitations that apparently prevent the city from illuminating the rest of the boulevard using existing technology:
These project boundaries represent the technical limitations to the system as it requires a secure connection to a City network source to effectively communicate and control its operation and color selection. For all portions of the hanging lantern system, City network communications is supplied from a secured source located within City property. In this case, City Hall will serve as the communication equipment hub. Should future projects be desired, additional study will be required to determine how such lantern systems may be possible without City owned property or a secure City network source available to serve as a communication hub for the system. While the technical limitations of the systems may currently pose a significant challenge to expansion, staff expect that technology will continue to evolve and other options may become available in the future. Staff will continue to monitor the market for alternative solutions.
T&G Global DBA St. Nick's submitted the sole bid for the project in the amount of $298,206. The company has installed all of SMB's lanterns thus far. The East Side's bid was $329,114.