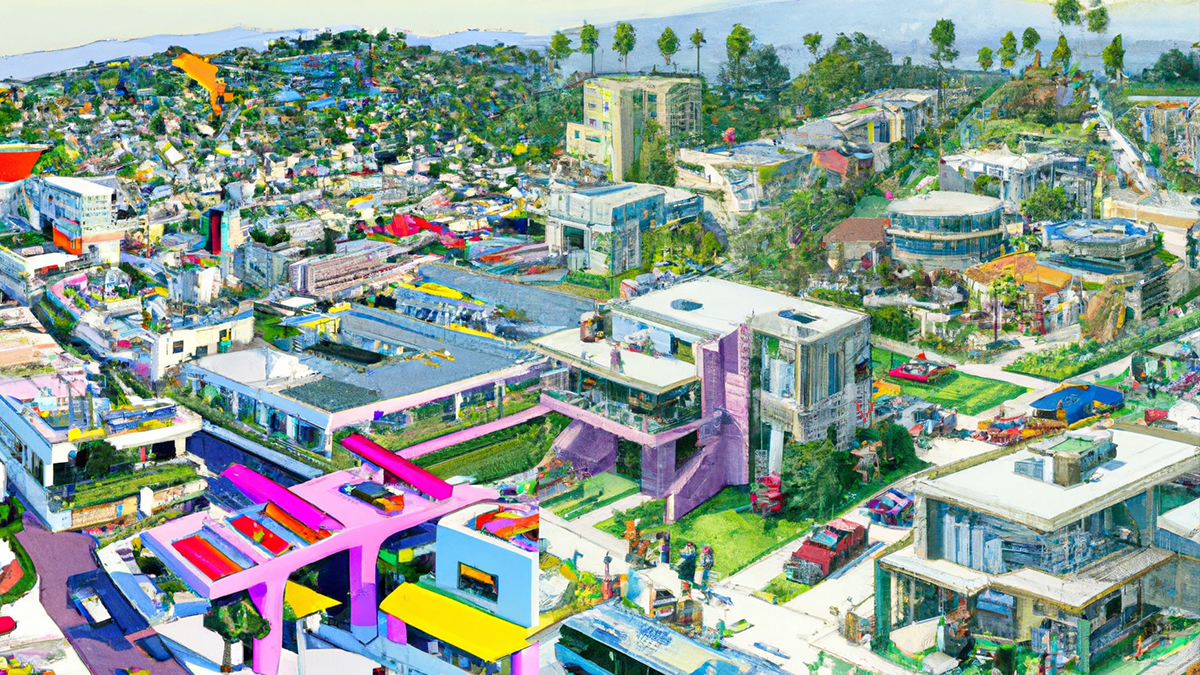 The Planning Commission recommended to City Council a proposed zone text amendment to regulate Airbnbs and other unlawful vacation rentals at their meeting Thursday night.
They also recommended that Council consider the adequacy of the existing fee structure when applied to third-party host websites or entities, and that they adopt a separate or additional fee schedule when pursuing administrative action against those third party sites.
One of the most significant concerns is the impact on the local housing market. As more properties are converted into short-term rentals, the availability of long-term housing for residents decreases, potentially driving up rental prices and exacerbating the city's existing housing crisis. This shift towards short-term rentals could also alter the city's demographics, as long-term residents may be priced out of their neighborhoods. Moreover, the influx of transient visitors can disrupt the sense of community in residential areas. Neighbors who once knew each other by name are now faced with a revolving door of strangers. This can lead to increased noise and safety concerns, further straining the community fabric.
The proposed ordinance aims to expand the city's authority to hold platforms and users accountable for using false West Hollywood addresses on rental listings. The move comes in response to the city's ongoing struggle with unlawful vacation rentals and false advertisements.
Here's a look at the key provisions of the amendment:
Prohibition of Vacation Rentals: This provision makes it clear that no person, whether an individual or a business entity, can offer, facilitate, aid, or provide a vacation rental to any transient, which is a person staying for a short period. This means that all forms of vacation rentals are prohibited, regardless of how they are facilitated. However, this prohibition does not apply to home sharing that is in accordance with Chapter 5.66 of the West Hollywood Business License Code. Home sharing typically involves the rental of a part of an occupied dwelling, such as a room in a house, and is seen as a different category from vacation rentals.
Advertisement: This provision expands the definition of unlawful activity to include the advertisement of a vacation rental. This means that any person who maintains, produces, posts, or publishes any advertisement of a vacation rental is in violation of the law. Furthermore, it specifically targets false advertising, where the advertised location of the vacation rental is within the city, but the actual rental is located outside of the city. This provision aims to prevent misleading advertising practices and ensure that potential renters have accurate information.
Hosting Platform Responsibilities: This provision imposes specific responsibilities on hosting platforms, which are typically online services that facilitate the booking of vacation rentals. Under the amendment, hosting platforms are prohibited from completing any booking transaction for any vacation rental in the city at the time the platform receives a fee for the transaction. They are also prohibited from collecting or receiving a fee for facilitating or providing services ancillary to a vacation rental, such as insurance, concierge services, catering, restaurant bookings, tours, guide services, entertainment, cleaning, property management, or maintenance of the dwelling unit.
Enforcement and Penalties: This provision introduces a range of penalties for violations of the provisions. Administrative penalties can be imposed, and criminal penalties can be applied, making a violation a misdemeanor punishable by a fine or imprisonment. In addition, persons convicted of violating any provision of the amendment in a criminal, civil, or administrative case will be ordered to reimburse the city and other participating law enforcement agencies for their full investigative costs. The amendment also allows any interested person to seek an injunction or other relief to prevent or remedy violations of the provisions, empowering residents and others affected by unlawful vacation rentals to take action.

West Hollywood's current laws on short term rentals
If you are a property owner in West Hollywood and want to host a guest for compensation for less than 31 days, you must apply for and obtain a Home Sharing Business License. You are eligible to obtain a Home Sharing Business License only if you own and reside in the unit during your paying guests' entire stay.
All apartments or other rental units where a property owner does not reside in the unit (ADUs or Duplexes) must be rented for a minimum of a 1 year lease. Single family residences, condominiums, or properties that qualify under the Sunset Specific Plan can be rented for initial terms of 31 days or more. Proof of identity, ownership, and residency must be provided. Renters are not eligible for Home Sharing Business Licenses.
Zoning Ordinance. Title 19 of the West Hollywood Municipal Code—the Zoning Ordinance—regulates uses in West Hollywood. You should consult the Zoning Ordinance to see if your listing is consistent with zoning requirements or use definitions. Important terms include "accessory use," "allowed use," "bed and breakfast inns," "dwelling," "dwelling unit," "hotel," "residential unit conversion," and "urban inn."
Rent Control. West Hollywood also has a complicated set of rules and regulations related to rent control, including requirements affecting the conversion of a rental unit into a non-residential use. For more information please review the Rent Stabilization Ordinance or contact the Division of Rent Stabilization and Housing.
Building and Construction Regulations. Title 13 of the Municipal Code specifies minimum construction, design, and maintenance standards for buildings in West Hollywood, including regulations on habitability, health, and safety. Certain regulations applicable to residential and non-residential uses may be relevant to your listing. You should consult Title 13 or contact the Building and Safety Division for more information.
Transient Occupancy Tax. Home Sharing Licensees are required to pay the requisite Transient Occupancy Tax (TOT) (currently 12.5%).  Taxes are paid directly through the Registration and Tax Payment Portal.  TOTs are required to be paid monthly and are due by the last day of the month following the reporting period. (January taxes are due by the end of February, February taxes are due by the end of March, etc.) West Hollywood may assess transient occupancy taxes on hotels, inns, vacation homes or houses, and other short-term rentals. A "short-term rental" is defined as a guest stay of 30 days or less. More information about the transient occupancy tax is available at the City's website. Los Angeles County may also assess transient occupancy taxes on guest stays of 30 days or less. More information can be found on the County's website.
Other Rules. It's also important to understand and abide by other contracts or rules that bind you, such as leases, condo board or co-op rules, HOA rules, or rules established by tenant organizations. Please read your lease agreement and check with your landlord if applicable.
How Airbnb has skirted local regulations around the globe
Legal Challenges: Airbnb has often taken legal action against cities that try to enforce regulations that could limit its operations. For example, Airbnb sued San Francisco, Santa Monica, and Chicago over laws that held the company accountable for listing rentals that violated local laws.
Lobbying and Advocacy: Airbnb has invested heavily in lobbying efforts at the local, state, and national levels to influence legislation in its favor. They've also launched public relations campaigns to sway public opinion.
Self-Regulation: In some cities, Airbnb has introduced policies to comply with local laws voluntarily. For instance, in Amsterdam and London, Airbnb introduced a 60-day annual limit for hosts (which has since been reduced to 30 days in Amsterdam).
Partnerships with Local Governments: In some cases, Airbnb has worked with local governments to develop mutually beneficial regulations. For example, they've agreed to collect and remit taxes on behalf of hosts in certain locations.
Platform Design: Airbnb's platform design makes it difficult for cities to enforce regulations. Since the company doesn't publicly share detailed information about listings (like exact addresses), it's challenging for cities to identify illegal rentals.
Encouraging Hosts to Fight Back: Airbnb has encouraged hosts to join in the fight against regulation, providing resources for hosts to advocate for their rights to rent their homes.
How cities have fought back
New York City: New York has some of the strictest laws regarding Airbnb in the United States. It is illegal to rent out an entire apartment for less than 30 days if the owner is not present. This law was designed to prevent people from running unofficial hotels and to protect the availability of long-term rentals for residents.
San Francisco: In San Francisco, hosts must register with the city and can only list their primary residence. They are also limited to renting out their homes for a maximum of 90 days per year when they are not present.
Berlin: In 2016, Berlin banned homeowners from renting out entire apartments through Airbnb to protect affordable housing. Violators could face fines of up to €100,000. However, the city relaxed the rules in 2018, allowing homeowners to rent out their main residence without time limit.
Barcelona: Barcelona has been cracking down on unlicensed Airbnb rentals. The city has a dedicated website where residents can report illegal tourist rentals, and the city has been known to fine Airbnb for listing unregistered properties.
Amsterdam: Amsterdam has a limit on the number of days per year a property can be rented out through Airbnb (currently 30 days), and the city has also been cracking down on unlicensed rentals.
Paris: Paris requires hosts to register with the city, and there are limits on how many days per year a property can be rented out. The city has also been aggressive in fining Airbnb for listings that violate these rules.
London: In London, short-term rentals are limited to 90 days per year. Hosts who want to rent out their property for longer must apply for planning permission from their local council.