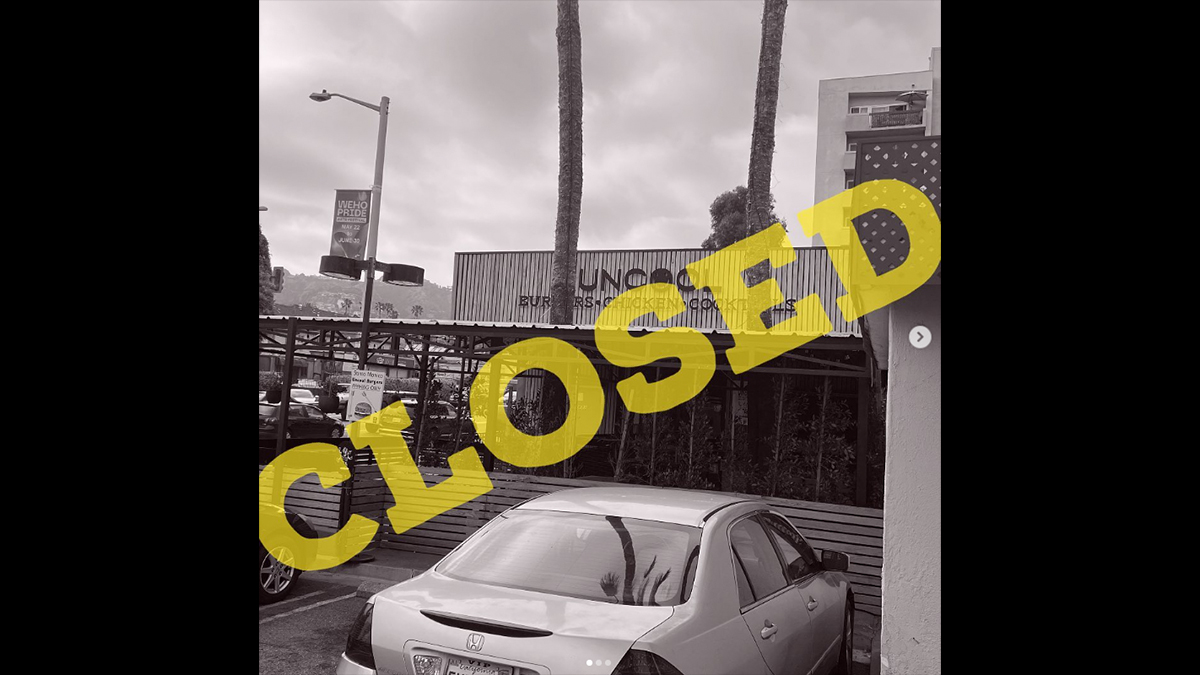 The burger place in the corner of the Whole Foods shopping center is the latest West Hollywood business to leave this world too soon.
Uncool Burgers had had plenty of success at its first location in Larchmont, and it seemed to have a promising start when it opened in WeHo on Feb. 21, 2022.
But our Instagram followers noted the restaurant had a number of weak points, including its too-loud music and weird way of taking orders.
"Uncool is closed?!" wrote @jackieraye88. "Not shocking but wooow"
"The burgers were pretty good but we had to wait almost a half hour to be served and the only place to sit had music BLARING," wrote @sj_harker. "The server told us they got complaints all the time but the owner wanted the music up loud. You could hear across Fairfax while driving. after a few meals there I stopped going."
"Stupid ordering system," wrote @jaxridgeback. "Pricey burgers that were nothing special. Music so loud you couldn't wait to leave. Not a well run business. Astro burger and Irvs way better. They will not be missed. Sorry"
The restaurant's sequestered location next to Fairfax and its obscured signage didn't help things.
"I am always in that plaza and never even saw it…dang" wrote @mscakemoss.
"That is one tough corner. It is full of everyone and everything," wrote @mattboyd2407.
"Nothing lasts in #weho," wrote ocguy900xx.