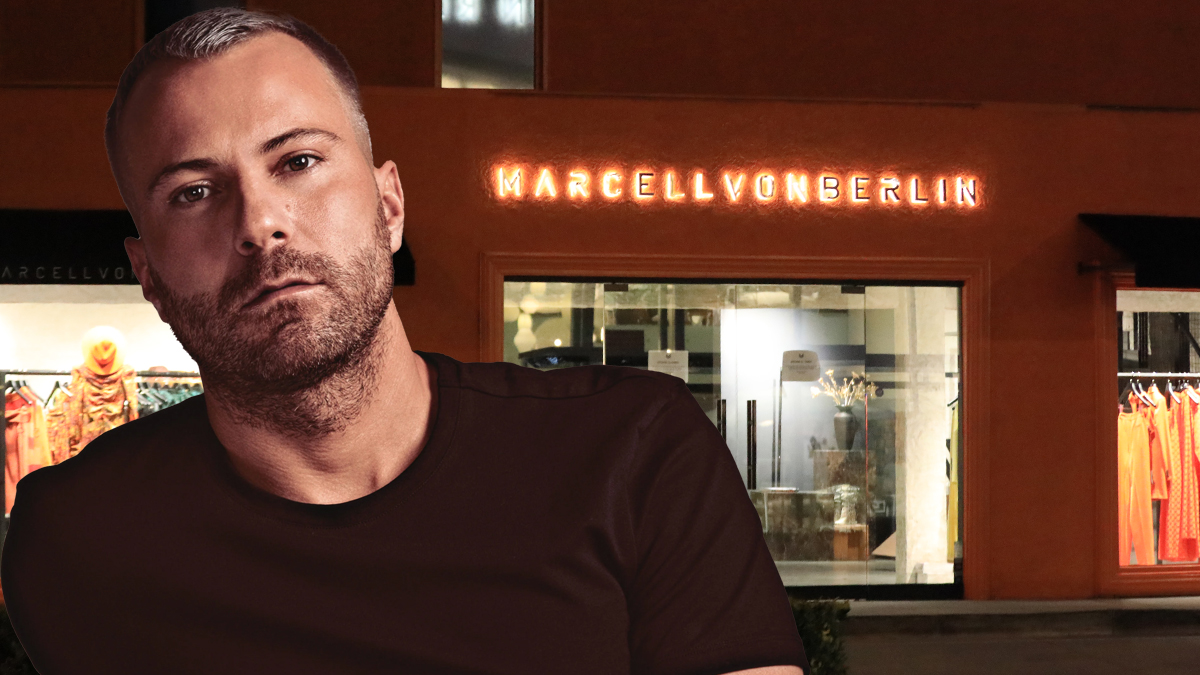 Marcell Pustul put everything he had into Marcell Von Berlin.
The gender-neutral fashion label he created 11 years ago had finally found a home for its flagship shop last year in the striking orange storefront at 8619 Melrose Ave., a perfect fit for the Melrose Design District.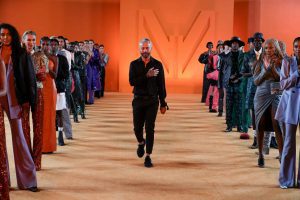 On Wednesday, after just one year in business, Pustul will watch as his namesake's inventory is auctioned off, and he will be left with nothing but memories and broken dreams.
Things were going well until last October. Marcell Von Berlin had just been nominated for the West Hollywood Chamber of Commerce's Corporate Innovation Award when tragedy struck.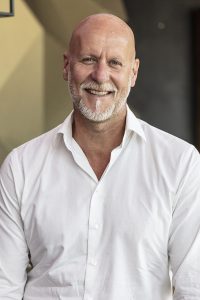 Rainer Schaller was a dear friend of Pustul's and the "financial backbone" of Marcell Von Berlin.  He was also a world-renowned fitness industry magnate —the founder and CEO of the RSG Group, which owns John Reed and Gold's Gym.
Marcell Von Berlin was their shared passion, and together Schaller and Pustul had developed a plan that would have launched several international projects and new lines over the coming decade.
But those hopes died Oct. 21, 2022, when a plane carrying Schaller and his family crashed into the ocean near Costa Rica.
Upon his death, new leadership took over Schaller's investment company, and according to Pustul, they decided to liquidate Marcell Von Berlin, laying off Pustul and his entire staff.
"Despite our attempts to negotiate and continue the brand, they have been unwilling to honor Rainer's work, heritage, and vision," Pustul says.
Now, Pustul is asking the community for help.
He has set up a GoFundMe to help him raise $100,000 toward starting a new brand.
He writes:
Over the past 5 months, I have lost everything that I worked so hard for since 2012. Not only did I lose my business investor and friend, but I also lost my business. While I still feel shocked and heartbroken, I have decided to stand up and fight not only for myself but fight for my employees. My employees who lost their jobs, the same way as me. My heart is bleeding till these days. My brand was built with the most amazing people who were very supportive to me to the very end. My new brand is not just about creating a new label. It's about creating a happy environment for all amazing, talented people. As Steven Jobs said, 'Great things in business are never done by one person. They're done by a team of people'. That being said, please help me to start my new fashion line. I'm creating this GO Fund Me page to ask you to help me to raise enough money to create my new collection. This money will go towards my new small team, production of the sample collection and collection, new logo design, website, photo shoots, brand ID, legal fees, and the necessary rebranding processes to start again.
The online auction is already underway and can be accessed through noon Wednesday at: https://online.localauctions.com/auction/2172/bidgallery/A preview of the auction will be held 11 a.m. to 1 p.m. Wednesday, May 24, at the store.