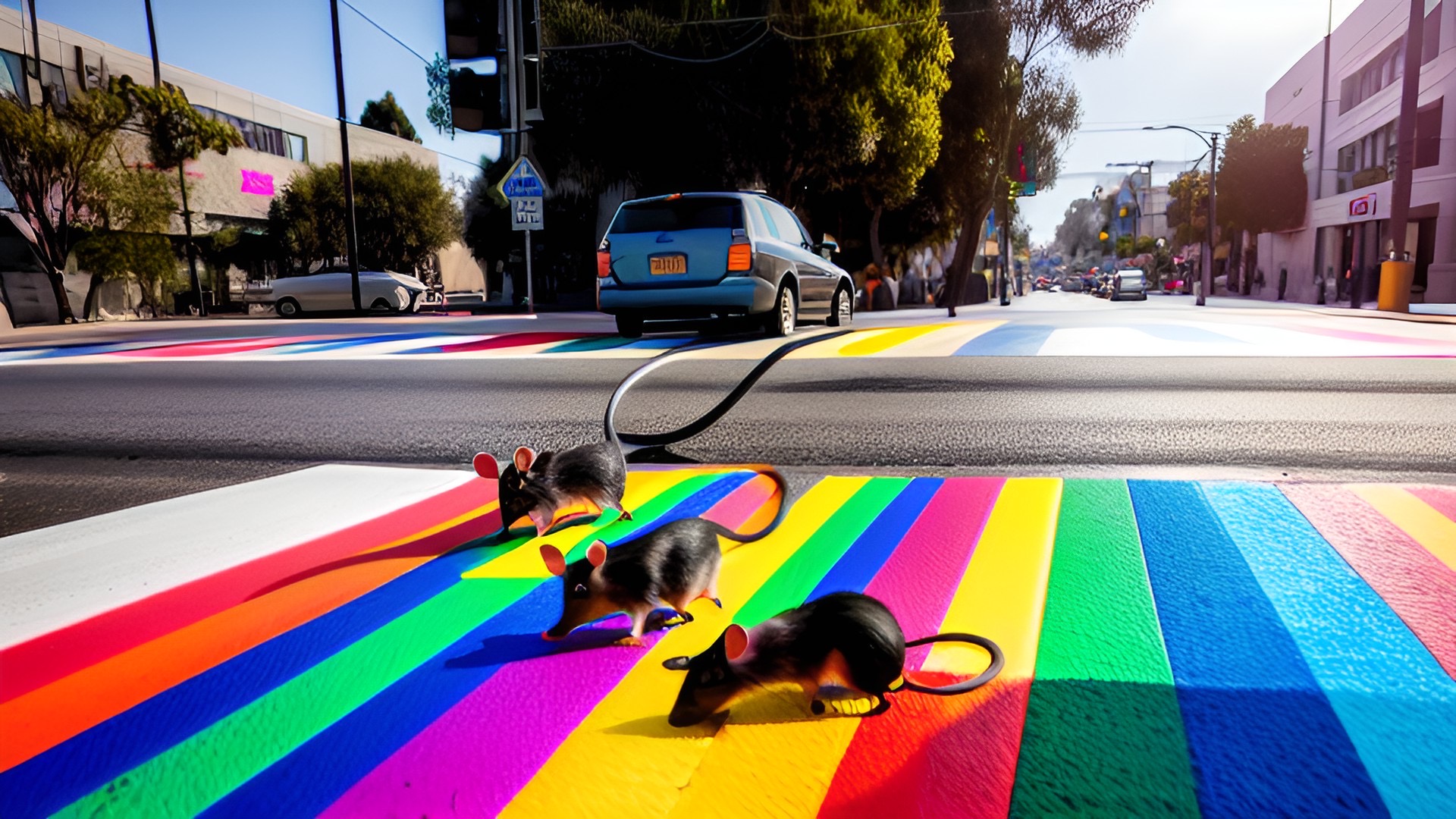 Rats, rats, rats! They seem to be all over WeHo.
I've lived on Huntley Drive since 2005. My house butts up to the Metro, and there is an easement that belongs to Los Angeles County. It's a breeding ground for rats. There doesn't seem to be any mitigation for the increasing rat population.
I've never had or needed a pest control company, and I rarely saw a rat. But as spring began to bloom, we could hear rats in the attic of the house and guesthouse.
Rats are very common in the alleys behind the restaurants. I've seen rats enjoying their feasts in the garbage dumpster behind my shop. Some of my staff tell stories of seeing rats regularly while they toss the garbage in the alley at night.
It was an unusual night a few weeks ago when the city council voted to ban glue traps in the City of West Hollywood. As the council voted, a rat scurried right past me in my bedroom on the same night. The dogs were not much help. We all cuddled together and hoped the rat would go away.
A month prior, we saw the first rat. We caught four rats and spent over $3,000 on proofing and rat mitigation. I wondered about this problem. I've been in my house for almost 20 years and never seen a rat, but now they are all over.
Glue traps were the answer to spreading rat poison that could kill birds, cats, or other animals. So the exterminator placed old-fashioned traps around the house, attic, and corners. The traps went off many times but did not catch the rat. We did catch a tail, but the rat got away and left a blood trail. It's nice that we are the first in the nation to ban glue traps, but they didn't provide any efficient alternative.
I spoke with a friend on Rugby Drive who told me about the growing rat problem outside his home since Covid and the mitigation he had to follow up with. Others read my Facebook post from the previous month and shared their rat stories.
A quick online search about rat infestation led me to the pest rankings by city. Los Angeles is the second most rat-infested city in the nation, with Chicago taking first place. So rats are all over Los Angeles, and it is the County's responsibility to mitigate. But West Hollywood seems to be waiting for the County to act. We have no pest plan in this city.
There is more to this rat problem. The law now requires the creation of compost from our leftovers. Compost provides food sources in our garbage for these rats to feed and multiply, but the City of West Hollywood does not employ any pest mitigation measures.
California County News noted in March of 2022, "Cities all over California are experiencing a significant increase in rat infestations as a result of two years of lockdowns during COVID. The reason? Rats that found food sources in restaurant dumpsters had to seek food elsewhere, driving them into housing developments, residential areas, and the suburbs." The rat problem in sunny Los Angeles is widespread and rampant, especially in trash-congested areas. The article also notes that Typhus is typically spread by fleas that have been infected by diseased rats and other critters.
That doesn't bode well for West Hollywood's high concentration of dogs and the potential spread of fleas.
The question is, what are we doing about this in West Hollywood? Is Code Compliance doing their job and working with the County to maintain the easement at the Metro and control rodents? I bet not. Is West Hollywood going to develop its own rodent mitigation or wait on the County to provide services. (Sort of like Covid and MonkeyPox we will be waiting our turn.). Hey Lindsey Horvath what are you doing about the damn rats? The rats seem to have agenda items and representatives to speak on their behalf. But who on the city council is concerned about the potential spread of diseases or controlling of the expanding rodent population in West Hollywood?

 Loading ...