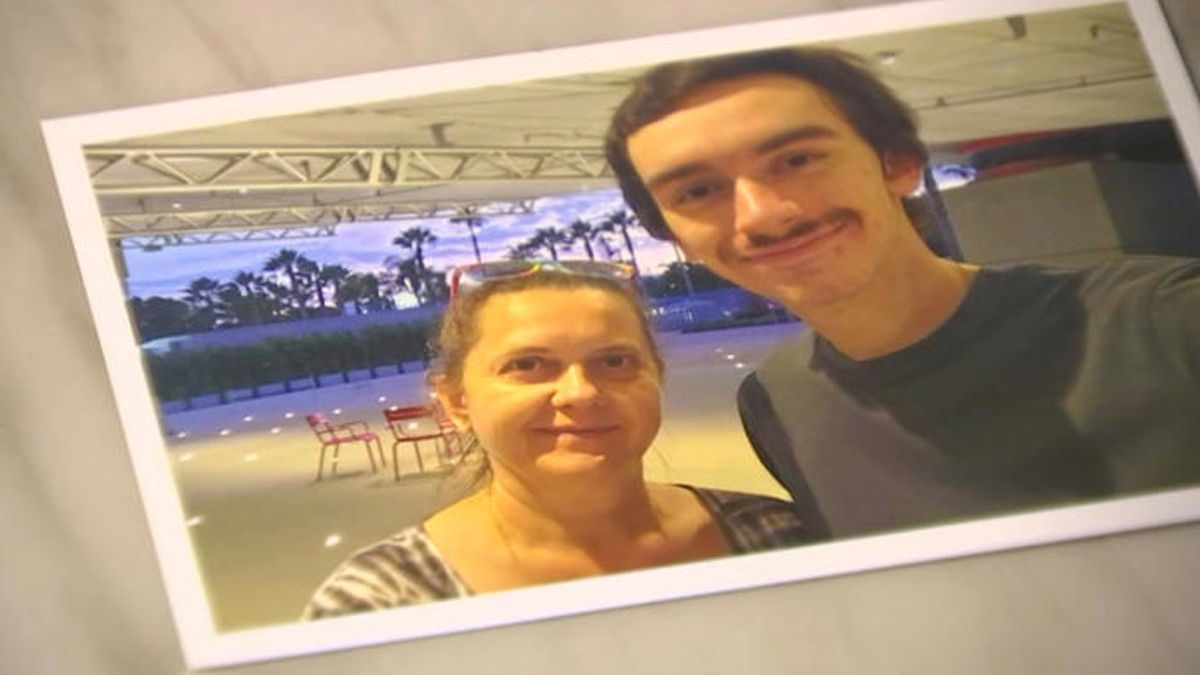 Larisa Pereshivaylova — the woman who in April was shot through the wall of her apartment at the Dylan in West Hollywood, which triggered a massive police standoff — has died of her injuries, according to her son.
Max Buydakov, her 21-year-old son, confirmed that his mother, a 57-year-old nurse, died on Sunday. Following the shooting, which resulted in two gunshot wounds, Pereshivaylova was diagnosed with liver cancer. Unfortunately, her injuries prevented her from seeking treatment for the cancer.
Pereshivaylova's son revealed that one bullet had damaged her kidney, liver, and spine, while the other had landed in her neck. Buydakov described his mother as his pillar of support, providing him with mental, emotional, and financial assistance.
The incident occurred on April 7, when Joshua Findley, Pereshivaylova's neighbor across the hall, fired multiple shots in his apartment at the Dylan Apartment Complex. The bullets penetrated the wall and struck Pereshivaylova in the adjacent kitchen, where she was preparing breakfast.
After calling 911, Pereshivaylova reached out to her son. Emergency responders swiftly transported her to the hospital, while law enforcement agencies, including deputies, the SWAT team, and a sheriff's department helicopter, attempted to apprehend Findlay. However, Findley, who already had unrelated arrest warrants, had fled the scene.
Buydakov expressed his frustration, remarking that it seemed like individuals with wealth could secure luxury apartments, regardless of their criminal backgrounds. Investigators took more than a month to apprehend Findlay.
During the ongoing investigation, Pereshivaylova was initially discharged from the hospital but was readmitted later. It was during this time that doctors informed her of the liver cancer diagnosis.
Buydakov explained that his mother was unable to seek treatment for her newly discovered illness due to the complications resulting from the gunshot wounds to her liver and spine. Unfortunately, Pereshivaylova's condition deteriorated, and she passed away on Sunday night.
In her final days, Pereshivaylova was unable to speak for nearly a week. Approximately a week before her death, she expressed her desire to let go, asking her son, "Don't you think it's time for me to go, for you to let me go?" Buydakov was present at her bedside during her last moments and apologized to her for the lack of medical treatment she needed.
Adding to his grief, Buydakov mentioned that he had received minimal support from the Dylan management. They had only dropped off a gift basket while he was away, which did not provide him with much comfort. He believed it would have been more meaningful if representatives from the company had visited him at the apartment instead.
Buydakov shared a close bond with his mother, and they lived together. Although Pereshivaylova was originally from Russia, she raised her son in Los Angeles. Buydakov stated that there are no other family members residing in the United States.
He acknowledged the overwhelming nature of the situation and has created an online fundraiser to help cover the expenses associated with his mother's death. As an unemployed full-time student, Buydakov faces the challenge of paying rent and managing various legal and funeral costs.
Findley remains in custody, and attempts to contact the Dylan management by NBC4 have been unanswered, leaving questions about how Findley was able to live in the complex and about the management's response following the shooting.
Buydakov expressed his mother's desire to be remembered for her impact as a nurse and her dedication to helping numerous patients, rather than for the tragic shooting incident.