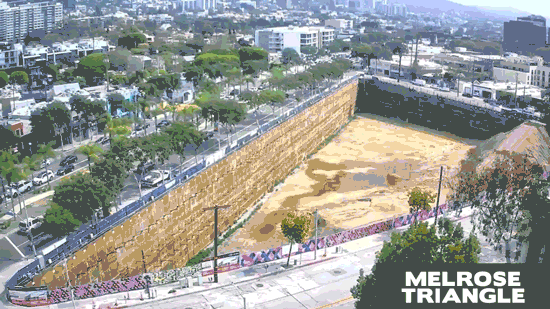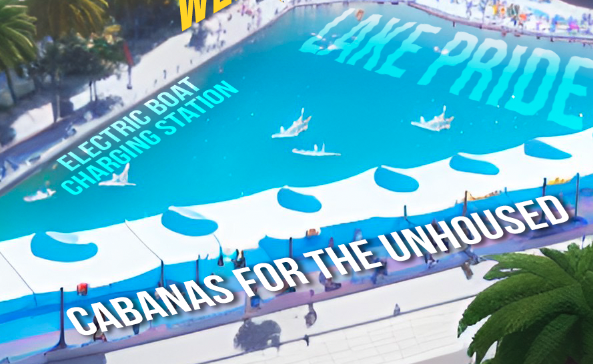 The Melrose Triangle, nestled between Santa Monica Blvd and Melrose, with its western border at Doheny and Beverly Hills, has seen little progress since the project was stalled. Armand Gabaee, co-partner with his brother at the Charles Company, is the developer for the project. Gabbaee pleaded guilty in 2018 to bribery.
During our last quarterly business meeting, Genevieve Morrill, President and CEO of the West Hollywood Chamber of Commerce, addressed John Keho, the Director of Planning and Development for the City of West Hollywood. Morrill asked, "I wanted to ask about Melrose Triangle – and what the status of that big hole in the ground is?"
Keho replied, "So, it's a big hole in the ground, that's the status unfortunately. The City provides entitlements, planning entitlements, and building permits that guarantee a property owner those rights and permits for a period of time. There are restrictions that they have to fulfill certain activities within a specific timeframe to vest and make those things permanent. One of those activities is obtaining building permits, and they have to keep those permits active to maintain their validity. This involves requesting inspections from the city at least every six months. Unfortunately, our rules don't specify the number or type of inspections required; it's just an inspection.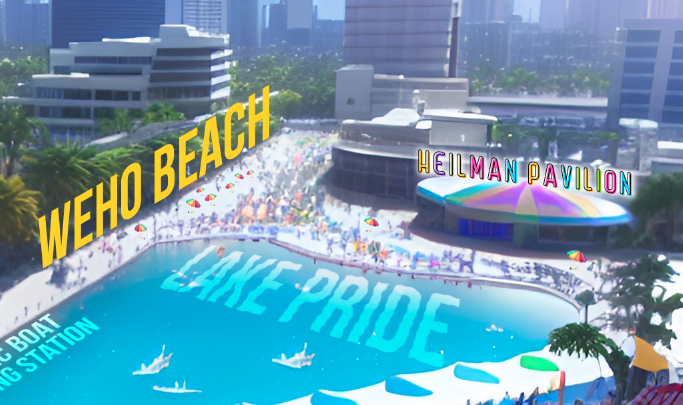 "So this project is taking a long time. I believe they are still in the plan-check phase for some aspects of revising the project. However, in the meantime, they have active permits, and they come for inspections to keep those permits valid. The project is live, although it may not appear that way to many people. It is, in fact, a live project.
But is it really? What if it's for sale? Interest rates have doubled, and there is a surplus of office space nationwide. Well, imagine living close to the beach or Lake West Hollywood, and grab a pre-roll at one of West Hollywood's finest dispensaries.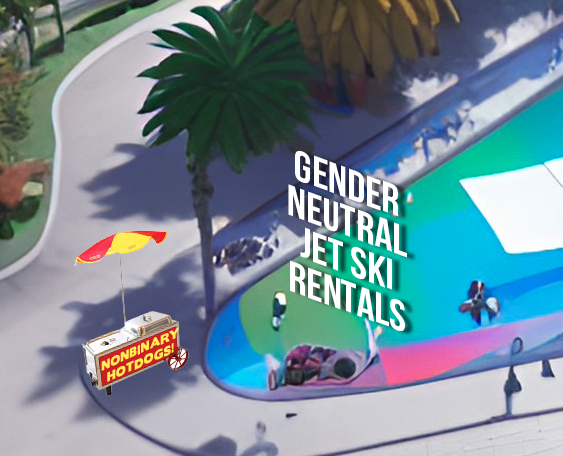 We spent $250 million on West Hollywood Park. For another $250 million, we can have our very own lake and beachfront property. This fulfills all of our green goals and satisfies our Vision 2020 plan. Imagine a Fairy's wheel, electric go-karts, a rainbow amusement park of our own, gender-neutral Jet Skis, a rainbow surfing wave, and a drag beach. It's just another bond offering. Maybe the County Supervisor will pitch in.
This is 2023, and Lake WeHo can be ready for the 2028 Olympics… but Melrose Triangle? Will it happen in my lifetime? I'd rather have blue dreams about Lake WeHo.