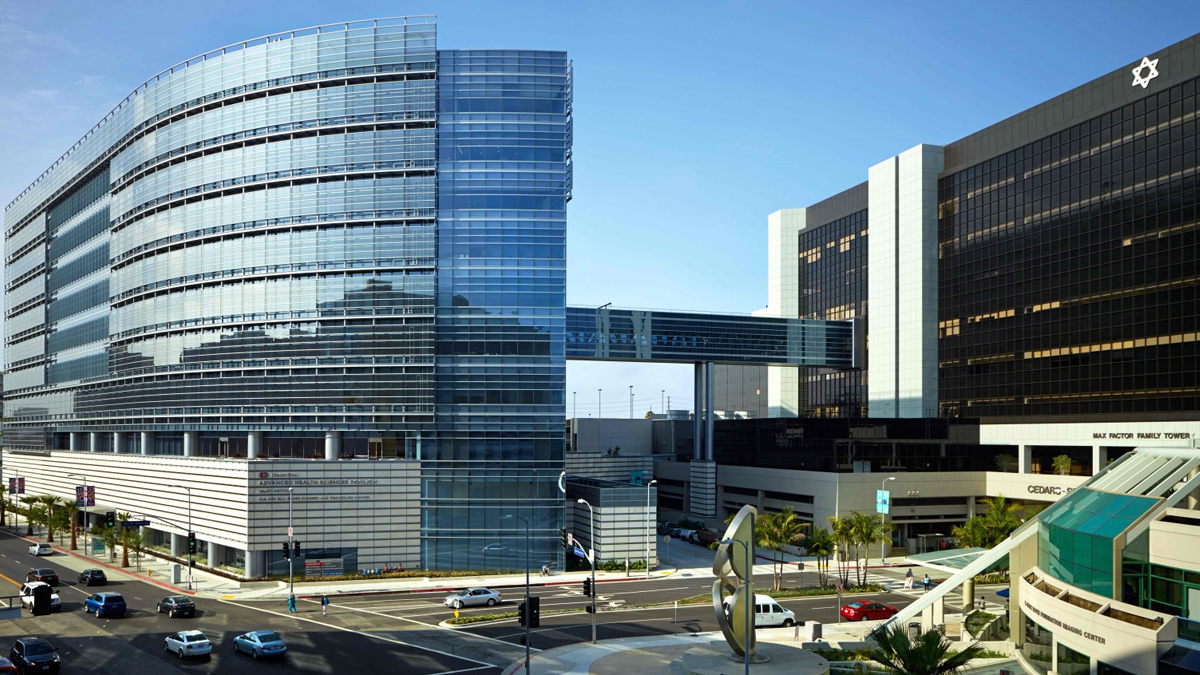 The Cedars-Sinai Department of Computational Biomedicine has recently established the Center for Artificial Intelligence Research and Education, a move that underscores the department's commitment to advancing artificial intelligence (AI) and machine learning in healthcare research.
The center's scientists are primarily focused on the development of innovative algorithms and the application of AI and machine learning to genomic research, personalized medicine, and other healthcare research applications. Jason Moore, PhD, who joined Cedars-Sinai in 2022 as chair of the Department of Computational Biomedicine, will also serve as director of the center.
"Our team of experts in artificial intelligence, machine learning, and healthcare collaborate with researchers and hospital staff to develop customized solutions tailored to specific healthcare challenges," Moore said. "Our aim is to use these technologies to improve the quality of research and enhance investigators' decision making."
Tiffani Bright, PhD, a national leader in applied clinical informatics, has been selected as co-director of the center. Bright is a trailblazer in her field, being the first Black woman to earn a doctorate in biomedical informatics within the United States and the first Black student to earn a doctorate in the field from Columbia University.
Bright emphasized that the center will place a strong emphasis on diversity, equity, and inclusion in research and education programs to ensure that solutions are accessible and relevant to all communities.
"We are committed to providing training and education programs that enable healthcare professionals and investigators to effectively integrate these technologies into their practices while ensuring that they are used ethically and responsibly," Bright said.
Before joining Cedars-Sinai, Bright led the biomedical informatics evaluation team for the Center for AI, Research, and Evaluation at IBM Watson Health.
The center aims to recruit new faculty with AI expertise, create various AI models for the hospital system, and educate the medical community about the use of AI. It also plans to create a number of AI models that can be used across Cedars-Sinai's various divisions of medical care.
Another goal of the center is to "train the next generation in the interface of AI in healthcare," particularly by reaching out to high school and college students nationwide, said Moore.
Cedars-Sinai is also developing a curriculum for a doctorate degree in artificial health intelligence, expected to launch in 2025.
Last fall, Cedars was awarded an $8 million grant from the National Institutes of Health to study how AI could be used to analyze genetic data to predetermine risk of Alzheimer's disease.
While there's a vested interest in developing AI for use at Cedars-Sinai, both Moore and Bright said that they don't see the technology replacing the human touch in healthcare. "I like to think of AI as another person in the room," Moore said. Bright echoed his sentiment, emphasizing the importance of developing AI with transparent parameters.
The laboratories
The Center for Artificial Intelligence Research and Education at Cedars-Sinai is spearheading several groundbreaking research initiatives. One of these is the work being done at the Chugh Laboratory, which is affiliated with the Smidt Heart Institute and Department of Medicine. The team there is delving into the complexities of arrhythmias, with the goal of enhancing the prediction, prevention, and treatment of sudden cardiac arrest.
Another key research area is at the Slomka Laboratory, where scientists are pioneering new methods for the automated analysis of cardiac imaging data. They are harnessing the power of novel algorithms and machine-learning techniques to achieve this. In addition, they are working on an integrated motion-corrected analysis of positron emission tomography (PET)/computerized tomography (CT) and CT angiography imaging.
The Zhang lab is another hub of innovation, where researchers are developing automated deep learning methods. These are being used to explore the causal effects of genetic variations in a range of contexts, including epigenetics, transcription, post-transcriptional regulation, genome editing, and in disease areas such as tumors.
In addition to these focused research endeavors, the center is also leveraging the vast resources of the Cedars-Sinai Clinical Data Lake and Data Warehouse. This repository, containing over a decade's worth of medical data, provides researchers with a treasure trove of information about patients, their medical conditions, and their outcomes. This data-rich resource is facilitating a wealth of knowledge that is driving research and innovation at the center.
These research initiatives underscore the center's commitment to pushing the boundaries of AI and machine learning in healthcare, with the ultimate aim of improving patient outcomes and enhancing the quality of care.