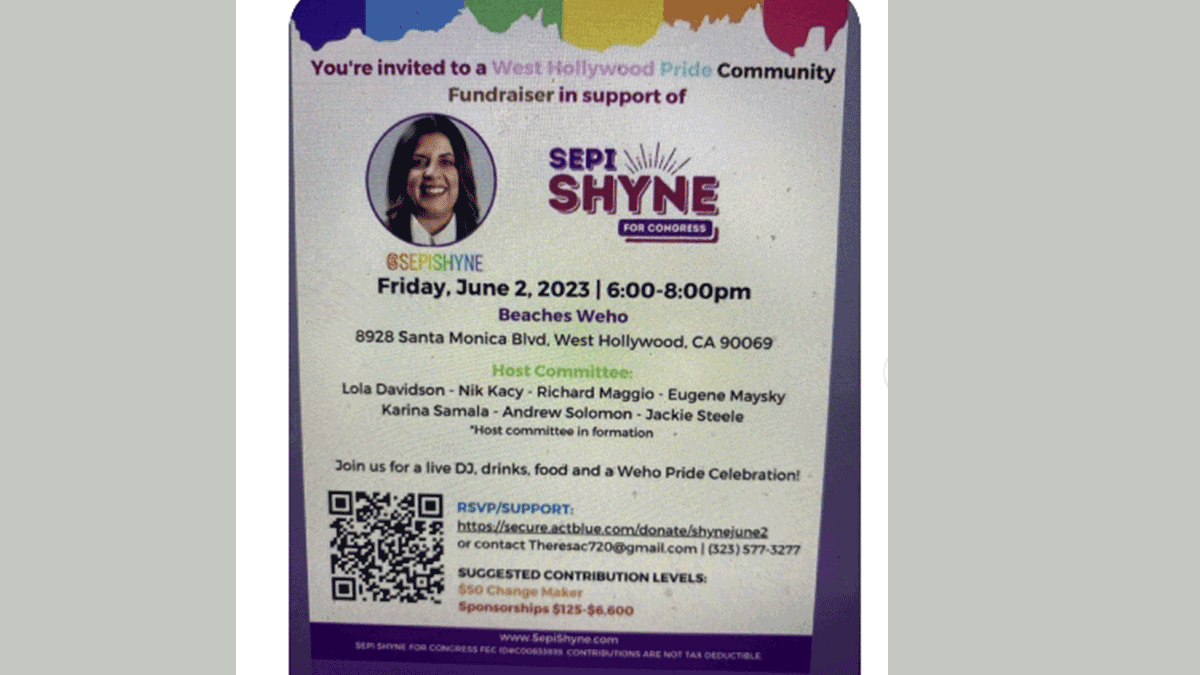 It's Pride Weekend!
The ceremonial kickoff to Pride weekend always includes the closure of Santa Monica Blvd at 6pm. People start lining the boulevard while the Sheriff's clears the streets. This year's celebrations will keep Santa Monica Blvd closed throughout the entire weekend until early Monday morning.
As the streets are closed, the 'Dykes on Bikes' gather on the streets and rev their engines, receiving cheers from the crowds along Santa Monica Blvd. The ceremonial honor of kickstarting Pride this year was moved to Saturday. In its place, Sepi Shyne's fundraiser for her Congress campaign will take place at a local bar steps from the Weho Pride entrance.
If you want to participate in the Pride kickoff and listen to the Mayor's speech, there is a suggested donation of $50 to join her circle of friends.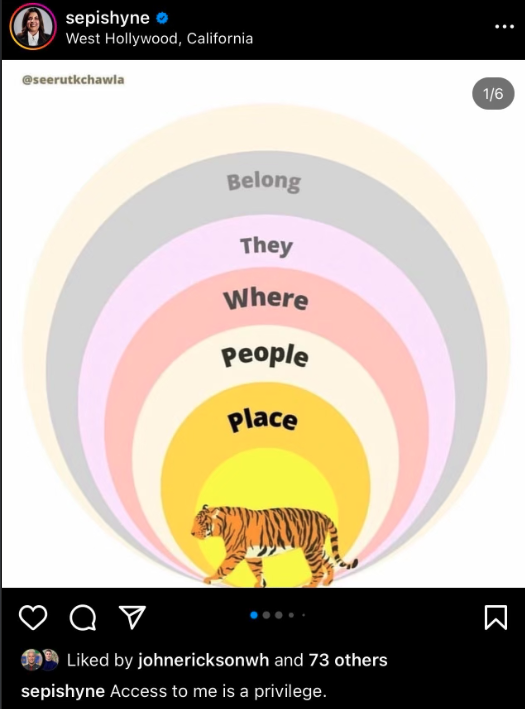 One candidate from a neighboring city received an invitation but decided not to attend. "I thought I was going to the start of West Hollywood Pride and then found out Sepi's invite was for her Congress campaign and included an expected donation," they explained.
Copy of Shyne's instagram "Access to me is a privilege"
Shyne is running for the United States Congress, representing District 30. Her campaign has been actively reaching out through daily emails, appealing for donations. However, Shyne's fundraising efforts have not been as successful compared to other candidates in the last filing.
In the most recent email from Shyne for Congress on 6/1: "Running a campaign to spread my message to voters all over the district won't be cheap."
In the email sent on 5/31: "We're using that money to travel the district to meet with voters who have been neglected."
And on 5/30, in the email sent on Sunday: "You are invited to a West Hollywood Pride Community Fundraiser in support of Sepi Shyne for Congress."
Hosting a community fundraiser during Pride kickoff? Make sure to read the fine print.
One thing is clear: this Mayor is not prioritizing West Hollywood issues. However, she is capitalizing on Pride and her role as Mayor.