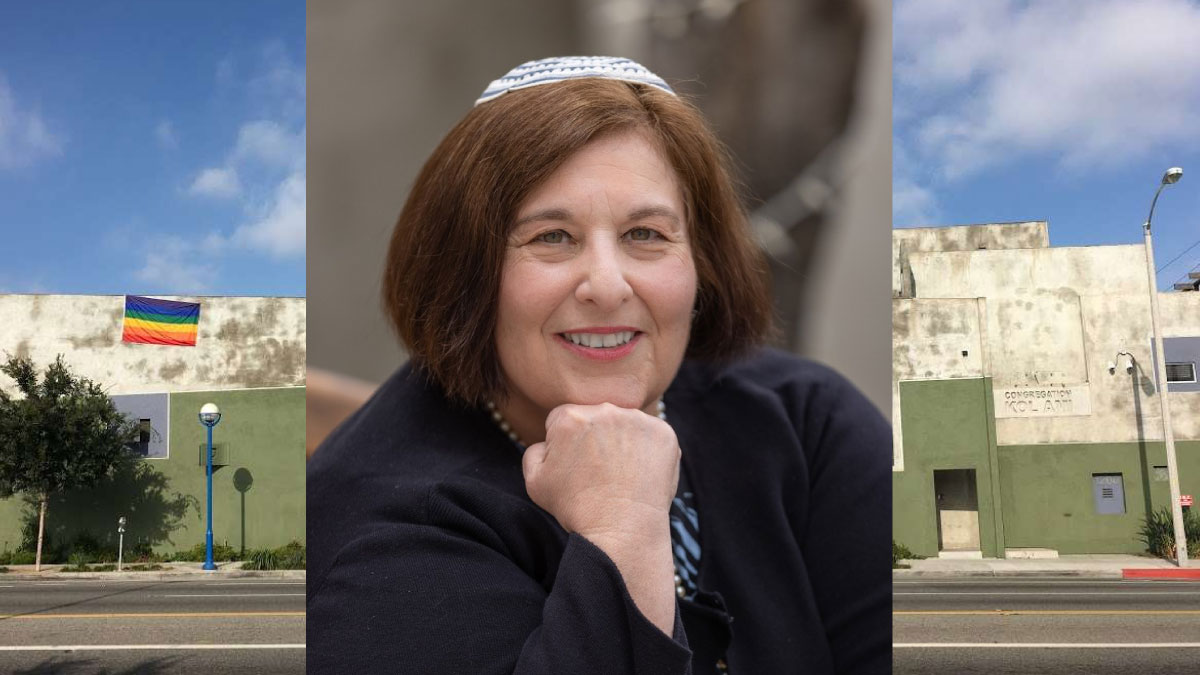 LGBTQ+ and civil rights activist Rabbi Denise Eger will deliver her final Shabbat service at Congregation Kol Ami on Friday, June 16, 2023, before entering into retirement.
Peter Mackler, President of the Board of Trustees of Kol Ami, acknowledged Rabbi Eger's 35 years of commitment to fighting discrimination, racism, hate, and violence locally, nationally, and internationally. He expressed gratitude for her dedication to standing up for justice and announced that although she will retain the title of Rabbi Emerita, her presence will be greatly missed as she embarks on new opportunities in retirement.
Rabbi Eger has earned recognition for her leadership and courage in addressing societal issues. She has been listed among the 50 most influential Jews by Forward and the 50 most influential women rabbis, while Huffington Post ranked her as the top LGBT Clergy Person in America. The City of Los Angeles recognized her as a trailblazer for her groundbreaking activism, and she has received awards from the Human Rights Campaign, City of West Hollywood, California State Senate, and California State Assembly.
Her numerous accomplishments reflect her determination to promote equity, inclusion, and unity as a Rabbi, a woman, a lesbian, a parent, and an author. Notable achievements include officiating the first legal wedding of a same-sex couple in Los Angeles in 2008, serving as the first openly gay or lesbian President of the Central Conference of American Rabbis, and becoming the first woman elected as President of the Southern California Board of Rabbis. Additionally, she has made significant contributions to nine books, including her most recent work titled "7 Principles for Living Bravely."
Rev Dr. Neil Thomas, Sr Pastor of Cathedral of Hope in Dallas, formerly of Founders MCC, praised Rabbi Eger as an unwavering advocate who supports marginalized individuals and fosters understanding through coalition building. He highlighted her humanitarian efforts during the AIDS epidemic, where she comforted and cared for the sick and dying. Furthermore, her organization of an Antisemitism Summit, which garnered the participation of elected officials, law enforcement, and community leaders, demonstrated her commitment to combating prejudice.
As Pride Month is celebrated, it is important to honor the legacy of Rabbi Denise Eger, one of the original champions and advocates for human rights.