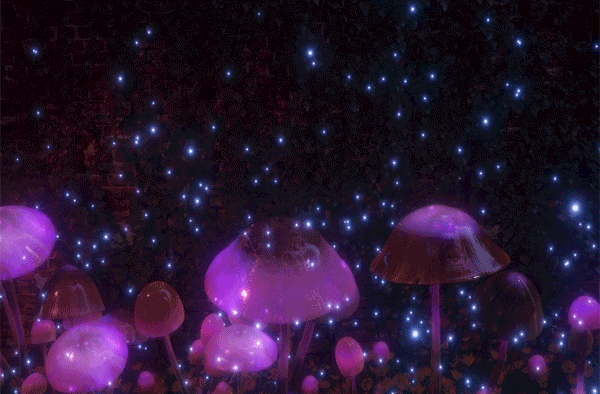 The City of West Hollywood will host a Community Educational Forum to discuss the potential decriminalization of mushrooms (Psilocybin) and other hallucinogenic drugs at the state level. The forum will feature a panel discussion with experts in mental health, legislation, and drug policy reform.
The Community Educational Forum will take place on Tuesday, July 25, 2023, at 6:30 p.m. at the City of West Hollywood's Council Chambers/Public Meeting Room, located at 625 N. San Vicente Boulevard. The event is free and open to the public, with no advance RSVP required. Limited validated parking will be available in the adjacent Five-Story West Hollywood Park structure.
The Forum will be broadcast on WeHoTV, available on Spectrum Channel 10 in West Hollywood, as well as streamed on the City's WeHoTV YouTube channel and various streaming platforms such as Apple TV, Amazon Fire TV, Android TV, and Roku by searching for "WeHoTV."
Mayor Pro Tempore John M. Erickson of the City of West Hollywood expressed his support for the forum, highlighting the potential positive impacts of psilocybin in easing depression, anxiety, and more. The forum aims to explore new policies at the local, statewide, and federal levels while examining the future uses of these substances.
The panelists for the forum will include Dr. Eva Altobelli, a specialist in psychedelic and addiction psychiatry, Sgt. Terry Blevins from Law Enforcement Action Partnership (LEAP), and Joshua Kappel, an attorney who has worked on cannabis and psychedelic policies. The discussion will be moderated by Jackie Subeck, CEO of Hey Jackpot, a cannabis consulting firm.
Psilocybin, commonly known as "magic mushrooms," is a naturally occurring chemical found in certain types of mushrooms. It is part of the psychedelic group of drugs and is known for its hallucinogenic effects. Historically, psilocybin has been used in indigenous cultures for healing purposes, and recent research has shown potential benefits for treating various psychiatric and behavioral disorders.
Psilocybin is currently classified as a Schedule 1 substance under the federal Controlled Substances Act, meaning it is considered to have no accepted medical use and a high potential for abuse. However, some cities and states, including Denver, Oregon, Oakland, and Washington, D.C., have taken steps to decriminalize or regulate psilocybin.
In West Hollywood, a Resolution was adopted in 2022 declaring psilocybin-related offenses as a low enforcement priority. The West Hollywood Sheriff's Station has not prioritized enforcing these offenses, and no recent arrests have been made locally.
The forum aims to facilitate a thoughtful discussion on the topic and explore potential paths for reform.