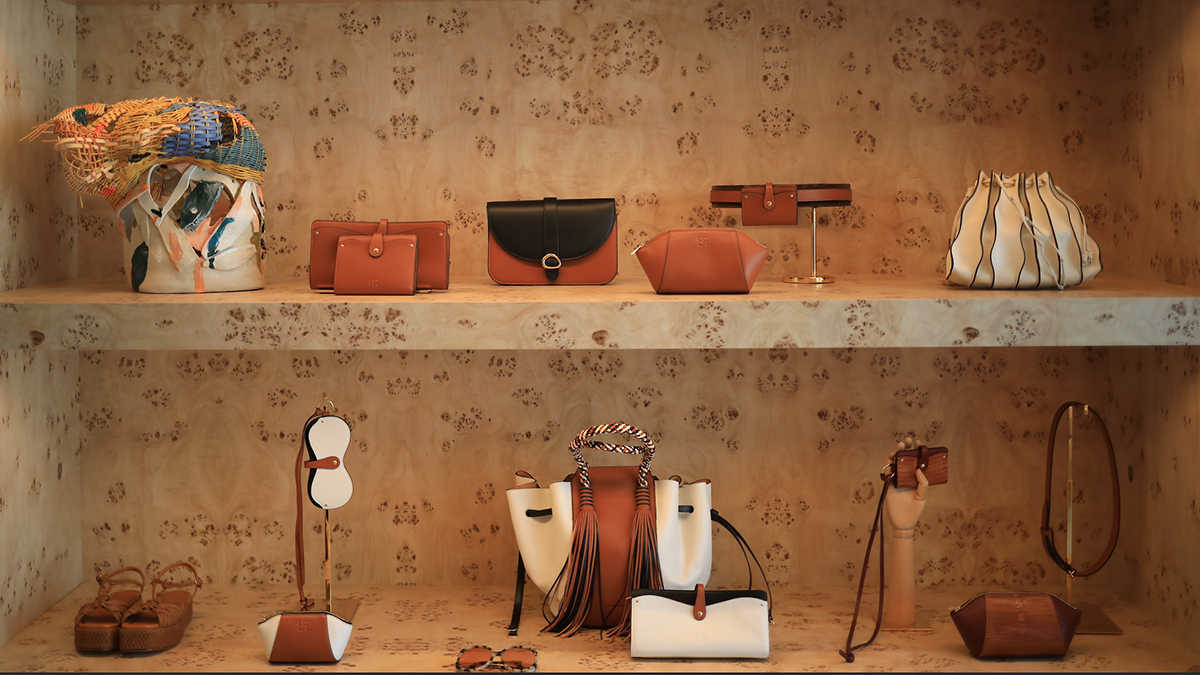 Ulla Johnson, the fashion label known for its bohemian-inspired aesthetic and romantic, feminine designs, has opened its long-awaited new flagship store in West Hollywood.
The namesake of its founder and designer, the Ulla Johnson brand picked up steam at the beginning of the pandemic and currently rides a wave of success buoyed by celebrity endorsements, positive press and strong word of mouth.
The West Hollywood store has been in the works for at least two years.
The company's first West Coast retail space spans 3,000 square feet inside 8823 Beverly Blvd. in West Hollywood, formerly Stella McCartney. The look and feel of the shop, which includes a solarium, is the work of West Hollywood interior designer Kelly Wearstler, while landscape architect Miranda Brooks designed the shop's garden.
An article in a recent edition of Vogue details the genesis of the label and the inspiration behind the WeHo location's designs:
Intimate and soft, but also surprising and thought-​provoking. The new space sprawls over two stories, the color scheme is deep gold and terra-cotta, and there is a tree front and center in the main room, a way of bringing the outside in. Wearstler says that she and Johnson wanted the shop to embody an earnest roster of "California sun, organic texture, residential essence, and an artisanal hand."
According to the article, Johnson and Brooks had something grand in mind for the garden, but the City of West Hollywood scuttled the idea:
Brooks, who also designed the small yard of Johnson's Brooklyn house, had big plans for the shop's outdoor space, but alas: The gorgeous garden that Johnson and Brooks intended to create out of an existing parking lot was blocked by the city of West Hollywood and is now a far smaller endeavor, boasting only a silk floss tree with thorny pink flowers and a dragon tree. Still, the entranceway will feature silvery foliage and a cloud hedge of olive trees. "It's meant to be intimate and soft," Brooks says.