Donations to Sepi Shyne's run for a seat in the U.S. Congress representing District 30 show little support from West Hollywood residents. Campaign reports confirm almost 85% of Shyne's donations came from interests with little or no ties to West Hollywood.
As of the July 30th recording deadline public finance reports confirm Shyne's support in WeHo came from developers, lawyers, and her own commission members.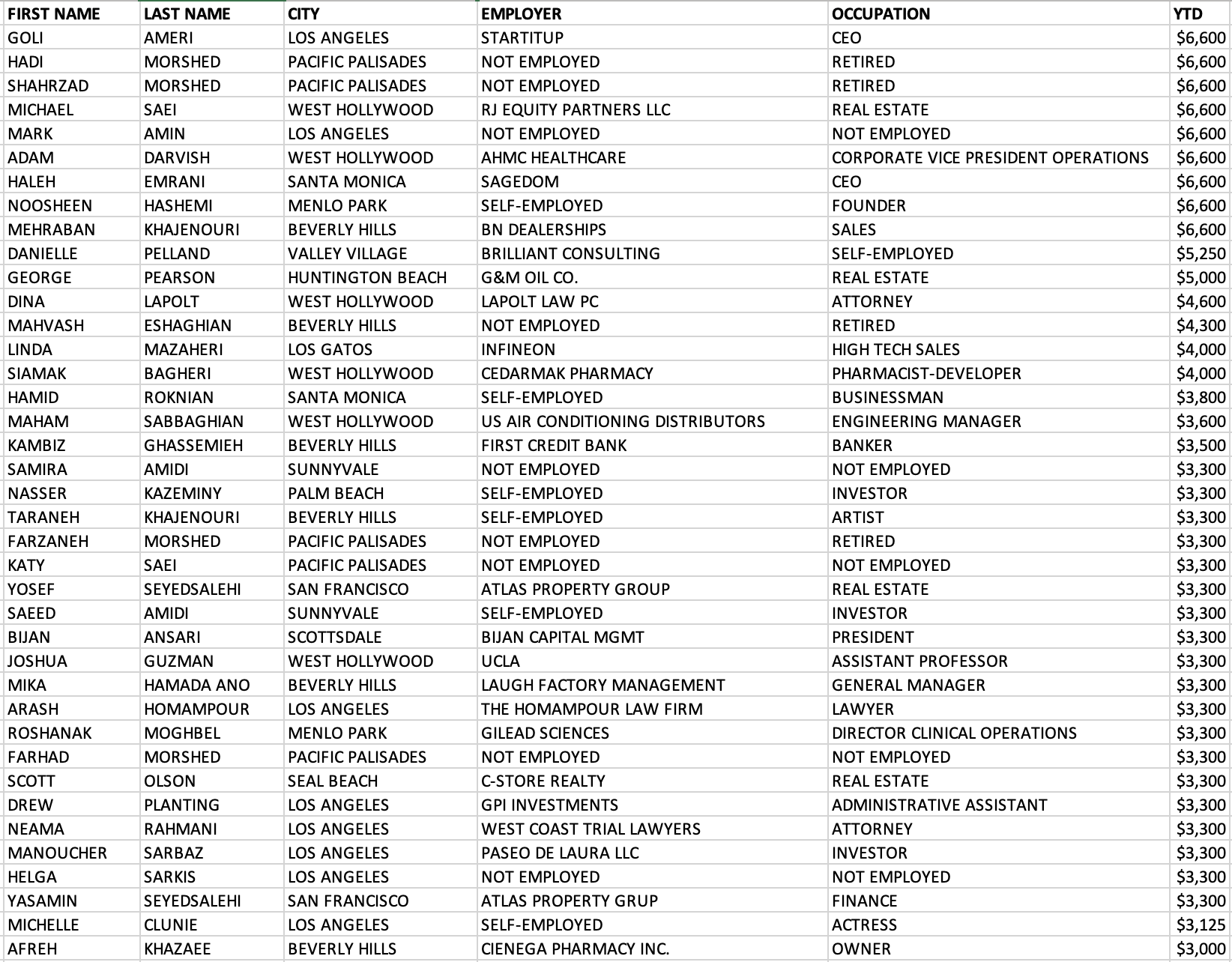 The list shows approximately 32 individual donors from West Hollywood. Notable donors are developers Michael Saei, $6,600, and Sinmar Bagheri, $4,600. In addition donations from Shyne appointees include Adam Darvish, Shyne's direct appointee to the Human Services Commission who gave $6,600. Other commissioners or board members who also donated are Danny Hang $245, Lola Davidson $250, Eric Matos $250, Jonathan Wilson $370, and Mark Yusopov $225.
In addition, Shyne received donations from Supervisor Lindsey Horvath for $250, co-Councilmember John Erickson $370, and former Councilmember John D'Amico for $300.
Although Shyne ranked next to last in total fundraising in the most recent filing, she also showed more momentum than other candidates. Shyne's new filing as of June 30th pointed to an almost 50% increase in donations over her first filing period.
Notably absent from Shyne's donation list are any members of the Shyne family or Ashlei Shyne. Also notably absent from Shyne's donor list are co-Council members Chelsea Byers and Lauren Meister, as well as John Heilman.