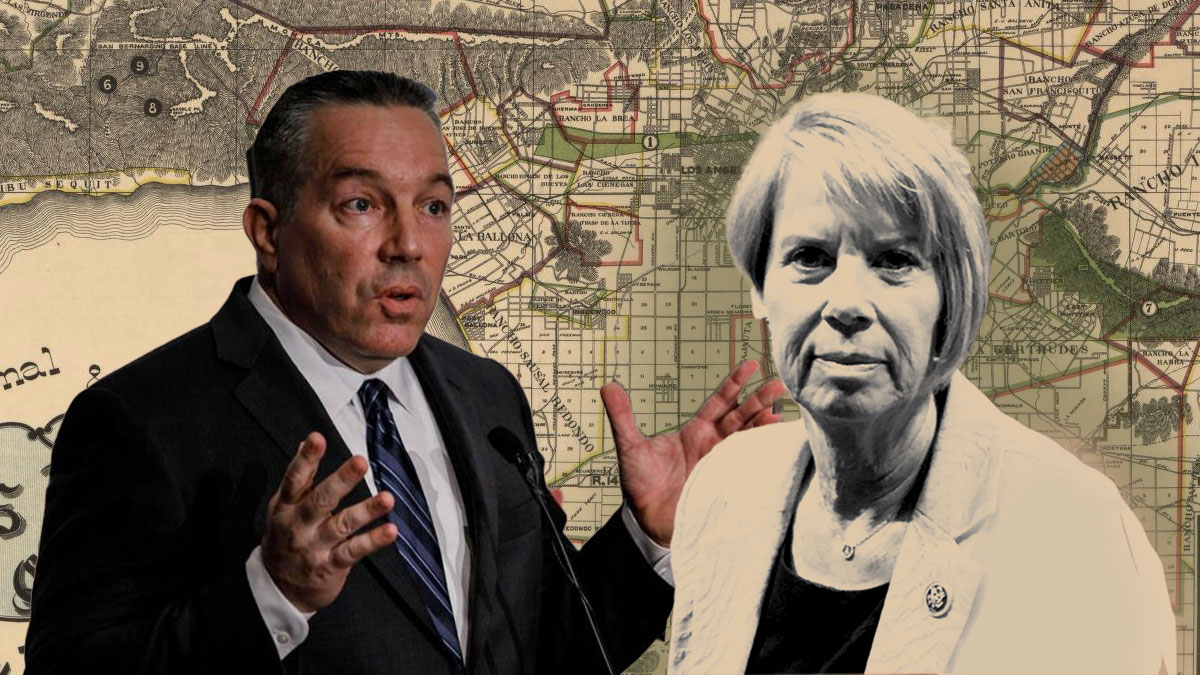 Former L.A. County Sheriff Alex Villanueva is expected to announce today that he's running for a spot on the County Board of Supervisors.
Villanueva, who led the department from 2018 through 2022, will challenge Supervisor Janice Hahn for her seat in next year's election.
During his tenure, the sheriff and the all-female Board of Supervisors were arch-nemeses. His sharp tongue, tough-on-crime approach and refusal to kowtow irked the "five little queens," as they are known colloquially. He fought back against their attempts to usurp his autonomy and accused them of harboring ambitions to dominate the county government. He later opened the bribery investigation against then-Supervisor Sheila Kuehl that's now in the hands of the state attorney general.
In November 2022, Villanueva lost his re-election bid to current Sheriff Robert Luna. The strained relationship led the Board to pass a ballot measure that gave themselves the almost unheard-of power to remove the sheriff if they deem appropriate.
A win by Villanueva would signal a clear rebuke of the Board's ultraprogressive policies by voters. It would spell the end of the "Sisterhood of Supervisors," as Supervisor Lindsey Horvath once referred to it.