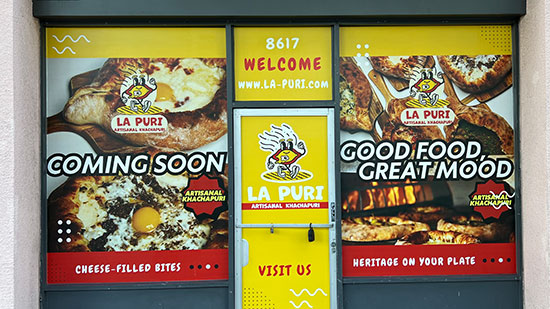 The location of the former Subway on 8617 Santa Monica Blvd. will soon be home to a new restaurant called LA Puri serving "artisinal" khachapuri.
Khachapuri is a warm, boat-shaped yeast bread stuffed with a variety of cheeses and an egg in the center which originated in the former Soviet republic of Georgia but is a favorite in Armenia and popular throughout the South Caucasus region of Asia.
The restaurant's window vinyls are giving El Pollo Loco, promising "cheese-filled bites" and "heritage on your plate."
No word on when the ovens turn on. Their official website — http://la-puri.com — isn't finished cooking yet either as of publication time.