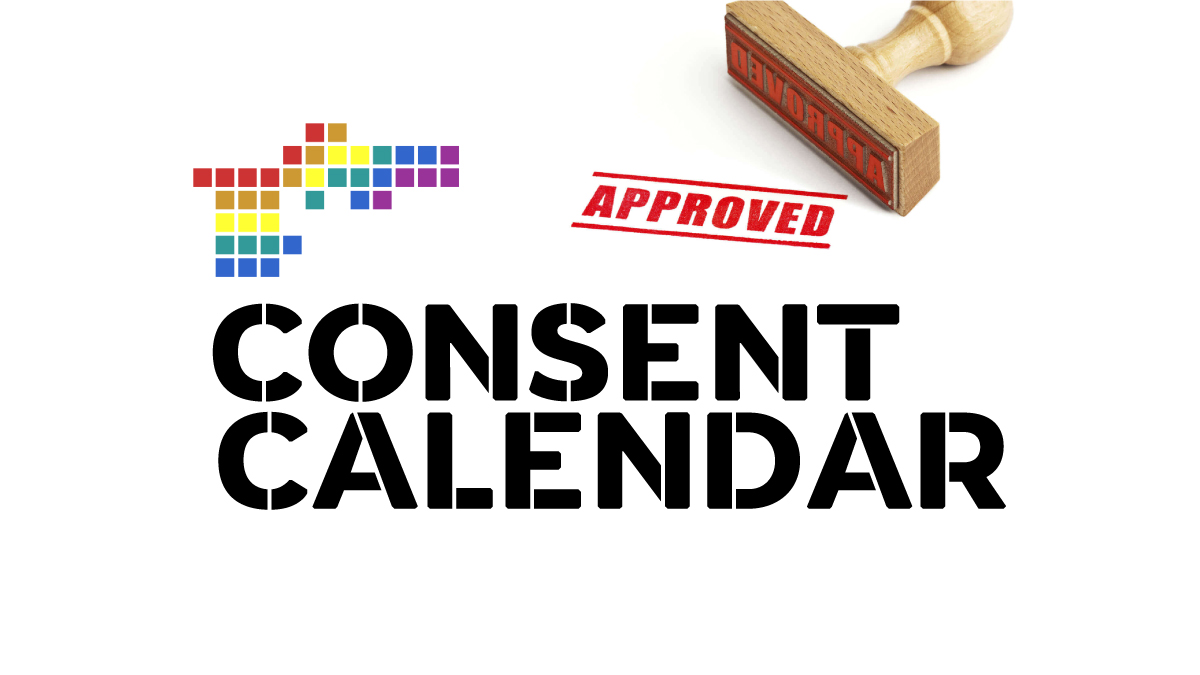 Here is what's on the Consent Calendar at tonight's West Hollywood City Council meeting, Monday, Sept. 17, 2023. Unless a councilmember requests otherwise, items on the consent calendar are voted on as a group and are approved without discussion or public input.
Here are items of note on tonight's Consent Calendar:
🟥 SOCIAL SERVICES CONTRACT RENEWALS 🟥
The City Council of West Hollywood is reviewing the renewal of social services contracts for the second year of the 2022-25 funding cycle, covering October 1, 2023, to September 30, 2024. The recommendation is to approve the renewal of 28 social service programs with a total budget of $6,951,985. These contracts support a range of social services aimed at improving the quality of life for community members, including housing assistance, therapy, case management, mental health support, and more. Non-profit organizations are responsible for providing these services and are subject to reporting requirements and oversight. Additionally, the report mentions the discontinuation of contracts with Friends Research Institute, a social service provider, due to changes in administrative overhead requirements. 
APLA HEALTH
Provides benefits counseling, case management, therapy, and group support for the entire community.
APLA Health's Aging in Place program provides rental assistance for older adults who are 55 years of age and older. They also provide financial assistance for people living with HIV and psychoeducational groups for older adults living with HIV.
$516,560
ASCENCIA
Provides comprehensive services for people who are unhoused including street outreach, case management, shelter, and housing.
$387,656 (Includes $5,000 urgent funds*. Additionally, Ascencia will receive $43,566 of the City's Community Development Block Grant funds.)
AWAKENING RECOVERY, INC.
Provides access to a safe and affordable long-term structured recovery home for West Hollywood community members seeking lasting recovery from alcoholism and drug addiction. (Access to the Treatment Pool of Funds, up to $15,443.)
BEING ALIVE
Provides therapy and group support, recreational and social activities, and educational programming for persons living with HIV/AIDS. Being Alive also provides a weekly Syringe Service Program in West Hollywood.
$140,453 (Includes $1,000 in urgent funds*.)
BET TZEDEK LEGAL SERVICES
Provides legal services for community members, with particular emphasis on benefits advocacy, landlord/tenant issues, and Holocaust survivor benefits.
$153,873
DISABILITY COMMUNITY RESOURCE CENTER
Provides case management and home modification services to help clients achieve and maintain independence in their homes and community.
$65,243
HEALTHCARE IN ACTION
Provides a mobile street medicine crisis response program offering urgent medical, mental health, and substance use care for unhoused community members.
$567,317
HOUSING WORKS
Provides intensive case management services for formerly chronically homeless individuals living with a disability who are placed in permanent, supportive housing. Street-based case management services are also provided to West Hollywood community members who are unhoused.
$146,050 (Includes $2,400 in urgent funds*.)
JEWISH FAMILY SERVICE – West Hollywood Comprehensive Services Center
Provides the Senior Services program, which includes counseling, case management, advocacy, emergency check-in, concrete services, homemaker service hours, recreation and education classes, and excursions. The Disability Services program provides counseling, case management, advocacy, concrete services, homemaker service hours, and the Psychiatric Community Resource program. The CONNECT program links people who need transportation and escort assistance with volunteers who assist them with medical appointments, food shopping, and other errands.
$1,081,832 (Includes $29,130 in urgent funds*.)
JEWISH FAMILY SERVICE – Nutrition Program
Provides congregate meals and home-delivered meals for older adults and persons living with a disability.
$625,166
JEWISH FAMILY SERVICE – SOVA Food and Community Resource Program
Provides groceries for community members.
$151,095
JVS SoCal
Provides employment services including career coaching, job skills development, and job placement.
$199,916
LOS ANGELES LGBT CENTER – Legal Services
Provides trauma-informed case management, safety planning, and legal representation for survivors of violence. The program also provides legal services and immigration relief for asylum seekers and refugees seeking safety in the United States.
$100,794
LOS ANGELES LGBT CENTER – Mental Health Services
Provides crisis intervention, short-term and long-term individual mental health services and group mental health services for the entire community. Provides case management, group-level counseling, emergency housing, and financial assistance for survivors of violence through the STOP Violence program.
$224,996
LOS ANGELES LGBT CENTER – Senior Services
Provides comprehensive services including Housing Navigation, Case Management, and Meals/Enrichment/Educational Programs to ensure all LGBT 50+ adults can successfully age in place.
$101,933 (Includes $5,000 in urgent funds*.)
LOS ANGELES LGBT CENTER – Sexual Health Services
Provides primary and specialty care medical services to persons with HIV/AIDS; HIV and STI testing, treatment and counseling; and PrEP and PEP services.
$250,997
LOS ANGELES LGBT CENTER – WeHo Life
Provides a condom distribution program and sexual violence prevention information and materials, including drink-spiking test kits to prevent drug-facilitated sexual assault.
$137,917
LOS ANGELES LGBT CENTER – Youth Services
Provides comprehensive services for gay, lesbian, bisexual and transgender youth, including shelter, direct services, case management, and outreach.
$177,261 (Includes $2,500 in urgent funds*.)
MAPLE COUNSELING
Provides no-cost/low-fee mental health treatment services to individuals and families.
$51,000
MEN'S HEALTH FOUNDATION
Provides same-day PrEP and PEP services, benefits counseling, and healthcare services for gay and bisexual men and transgender people.
$88,594
NATIONAL COUNCIL OF JEWISH WOMEN
Prevents homelessness by ensuring West Hollywood residents at risk of losing their housing are able to remain housed through access to rental assistance.
$144,887
PATHWAYS
Provides high-quality subsidized preschool services to qualifying West Hollywood community members along with developmental screenings, mental health assessments, and consultations for children with challenging behaviors and other risk factors in the classroom.
$151,657
PLANNED PARENTHOOD
Provides reproductive health care services, HIV and STI testing and treatment, and PrEP and PEP.
$91,235
PROJECT ANGEL FOOD
Provides home-delivered meals for people living with HIV/AIDS and other diagnoses that impact their food security.
$185,911
SEEDS OF HOPE (EPISCOPAL DIOCESE OF LOS ANGELES)
Provides fresh produce, cooking demonstrations, and nutrition education courses to residents in West Hollywood Community Housing Corporation buildings. The program also hosts a weekly produce distribution for other West Hollywood community members.
$77,406
STEP UP ON SECOND
Provides outreach and street-based services to unhoused community members experiencing mental health challenges.
$400,945
TARZANA TREATMENT CENTER
Provides a Substance Use Disorder (SUD) Patient Navigation Program to enhance SUD treatment services for West Hollywood community members through targeted outreach, engagement, and patient navigation (not covered by Drug Medi-Cal).
$95,336
TARZANA TREATMENT CENTER
In addition, Tarzana Treatment Center provides medically monitored withdrawal management, residential recovery treatment, and recovery/bridge housing treatment. (Access to the Treatment Pool of Funds, up to $15,443.)
TRANSLATIN@ COALITION
Provides comprehensive services including outreach, peer case management, and referrals to shelters, housing, and other supportive services for transgender/gender non-conforming/intersex (TGI) individuals. The program also provides workforce development, skills-building workshops, and job placement.
$255,000

---
🟥 UPDATE ON CITY-HOSTED SPORTING EVENTS AND REGIONAL SPORTS TOURISM 🟥
This update is in response to a previous request from the City Council to assess the need and local interest in expanding sports tourism in the area. The analysis also includes evaluating the potential establishment of a sports commission similar to the LA Sports and Entertainment Commission. Furthermore, there will be a focus on the capacity and feasibility of holding sporting events and tournaments in West Hollywood's existing recreation facilities. In addition, an economic study is planned to explore how the city and its businesses can benefit from regional sporting events, arts and culture events, special events, and major events. The study will also consider the 2028 Olympics and other upcoming global events, as well as live entertainment and esports events that could draw overnight stays in West Hollywood. The adopted FY24 Budget includes funding for planning arts and cultural activities during the 2028 Olympics. Visit West Hollywood is actively working to attract professional sports teams and sporting events to the area. The creation of a Sports and Entertainment Commission is not recommended at this time, and the focus is on attracting sports-related talent and entertainers to West Hollywood, given its proximity to major sports and entertainment venues in the greater LA region. Facilities and Field Services Division and the Recreation Division are conducting an analysis of the city's existing facilities and staffing resources to determine their capacity for hosting major events and sporting tournaments, with a consultant proposal under review. An item for the scope of services will be presented to the Council in November 2023.

---
🟥 NEW POET LAUREATE FOR 2023-26 🟥
Council is set to approve the recommendation of Jen Cheng as West Hollywood's City Poet Laureate for the term 2023-2026, spanning from October 2023 to October 2026. 
The Poet Laureate program was initially explored in 2012 and later approved in 2014, with a two-year term and a $1,500 annual stipend. Over time, the term was extended to three years with a $15,000 annual stipend, which includes a $2,500 event budget for an annual event hosted by the Laureate. Previous West Hollywood City Poet Laureates have implemented various initiatives, such as poetry month street banners honoring living poets, Citywide collaborative poems, and a poetry spa day. For the 2023-2026 term, eight applications were received, with the Selection Committee reviewing them on April 18, 2023. The Committee, consisting of members from the Library Cultural Programming Committee and former and current West Hollywood City Poet Laureates, recommended Jen Cheng for the position. The Arts and Cultural Affairs Commission subsequently endorsed this recommendation.
Specific reasons for Jen Cheng's nomination include her strong connection to West Hollywood, residency within the city, active participation in City programs, and her involvement in successful projects such as the Pride Poets program for the WeHo Pride Arts Festival, which involves creating custom poems for the public at various events and through a call-in telephone line.

---
🟥 PARKING METER REVENUE DIRECTED TOWARD HOMELESS INITIATIVE 🟥
The City Council will approve the allocation of 10 percent of the citywide parking meter revenues collected between December 26-31, 2023, to account 100-3-05-53-536035 (Homeless Prevention) for the purchase of outreach supplies as part of the "WeHo Gives Back" campaign. These funds will be used to provide essential supplies, such as hygiene items, socks, water, personal protective equipment, sleeping bags, rain ponchos, and more, to the City's contracted homeless services and outreach teams. These teams work to support West Hollywood community members experiencing homelessness. In the past, the "WeHo Gives Back" campaign has contributed to these outreach efforts, and the total parking meter revenue collected during the same period in 2022 was $110,142.85.

---
The full list of Consent Calendar items can be found below.  Click 🟦
Comment 🟦
  on any of the items to submit an official comment into the public record or to sign up to speak on the item at the meeting tonight.