West Hollywood's Public Safety Commission pushed hard at its meeting tonight for the L.A. County Sheriff's Department to aggressively investigate the death last week of an African-American man at the Laurel Avenue apartment of Ed Buck, the local animal rights activist and political donor. Commission members also criticized L.A. County District Attorney Jackie Lacey, who declined to bring charges against Buck after the death at his apartment 18 months ago of a young African-American man of a drug overdose.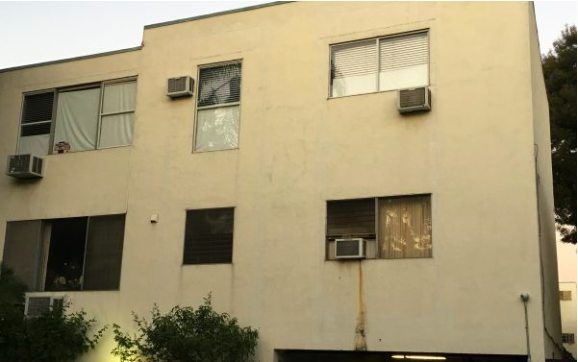 The Commission unanimously passed a motion by Jeffrey Waack, its chair, that expressed its condolences to the families of Timothy Dean, who was found dead on Jan. 7, and Gemmel Moore, who died on July 27, 2017.  In its motion, the Commission said it was "deeply concerned about the circumstances surrounding these two deaths" and asked for a "thorough and aggressive investigation." It also asked that the district attorney  "prosecute any and all criminal behavior to the fullest extent of the law. "
Commission members asked that D.A. Lacey or a member of her staff attend its next meeting to explain why charges weren't filed against Buck in the death of Gemmel Moore, a young and homeless sex worker. His nude body was found on a mattress on the floor in Buck's living room, where a report by the coroner's office also said drug paraphernalia and what appeared to be drugs were present. Moore's diary, found in Buck's apartment, included a claim by him that Buck had injected him with methamphetamine, a highly addictive and dangerous drug.
"If she's not going to answer it, maybe something has to be done to get her out of office," said Commissioner Ruth Williams.  "It's tragic and should never happen again. Ed Buck in my opinion should have been arrested…"
Jerome Kitchen, a friend of Gemmel Moore who has appeared at recent rallies protesting the deaths of Moore and Dean, noted that Lacey has received substantial campaign donations from Buck. "How can the District Attorney not recuse herself given that she got money from Buck?" Kitchen asked.
The coroner's office initially ruled that Moore's death was an accident caused by a drug overdose.  Buck's lawyer, Seymour Amster, has said his client was a friend of both men who was trying to help them and was not complicit in their deaths. It was only after revelations from Moore's diary and from other young black men who claimed Buck had paid them to do drugs at his apartment that the Sheriff's Department decided to open an investigation into the circumstances of his death.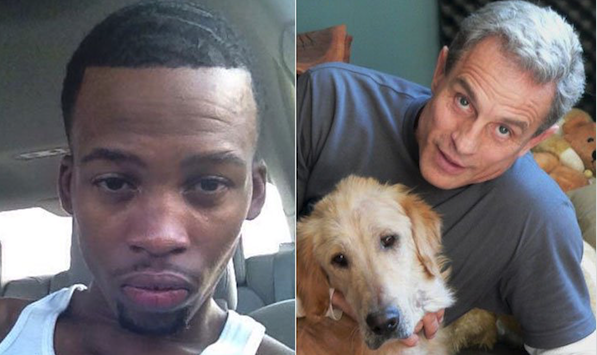 Lt. Edward Ramirez of the West Hollywood Sheriff's Station told the Commission that the Sheriff's Homicide Bureau is handling Dean's death much differently than it did that of Moore.
"In this instance we went out a full investigative team, including a CSI (crime scene investigation) team, and had search warrants issued within three hours," Ramirez said.  He said detectives have identified two young men on the East Coast who claim to have had interactions with Buck similar to those of Moore and that they will travel there to interview them.
Ramirez said the Homicide Bureau also is going to take a closer look into Gemmel Moore's death.
The fact that Buck was not arrested after drug paraphernalia and materials that appeared to be drugs were found in his apartment puzzled several commissioners, including Marci Norton and Amanda Laflen. "A lot of people are having trouble getting their heads around the fact that all these drugs were in the apartment and someone dies there and nothing was done about it," said Laflen.
Commissioner Desiree Sol also criticized what she saw as a lack of response from the West Hollywood Sheriff's Station, which isn't involved in the investigation.  Sol said she had sent an email message asking for information about the investigation and was told that she had to contact the Sheriff's Department's Homicide Bureau, which is located in downtown Los Angeles.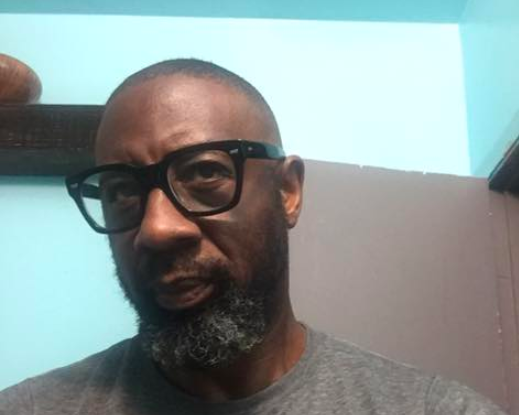 William Seegmiller, who described himself as a former sex worker and a representative of the Los Angeles chapter of the Sex Worker Outreach Project, also appeared before the Commission to demand that "Ed Buck is arrested and removed from the community…. "  Seegmiller said that West Hollywood is where he lives and the place where other sex workers work, and that the deaths of Moore and Dean concerned them.
Yola Dore, a local resident, spoke out about the negative impact the deaths of Moore and Dean have had on the reputation of West Hollywood.
"Why have we had such derogatory and inflammatory comments about our community going nationwide, if not worldwide, because of one person, one person who has torn our community apart…." Dore asked.  "And if the DA isn't doing her part, we need to add every bit of pressure and the energy we have here to get her to do something."
Dean's death has been covered by national media including The New York Times and Fox News and international media included the UK's DailyMail.com.  It also has been a major subject for right wing media outlets, who have focused on Buck's donations to the campaigns of liberal Democrats such as Hillary Clinton.