The trash we throw out in WeHo doesn't simply end up in a landfill.
The City of West Hollywood contracts Athens Services to take our trash and separate virtually everything that can be recycled. 
This task may seem cumbersome and nearly impossible, but Athens has developed a highly industrialized process and several specialized facilities to sort and re-package what we consider garbage so that it can be re-used, re-sold or disposed of in ways that reduce harm to the environment — at 65 tons per hour.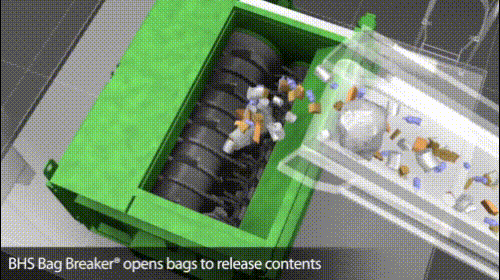 After arriving at Athens' facility in Pacoima, plastic bags are removed automatically by a shredding machine. The unbagged trash is then pre-sorted manually by workers to remove large materials and contaminants.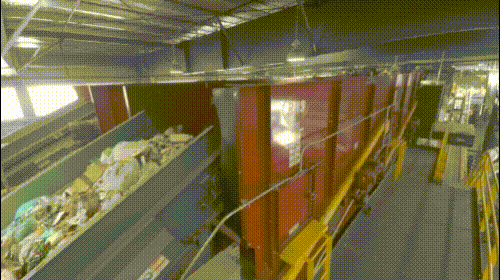 The first round of automatic filtering removes re-usable cardboard. Fast rotating turbines keep the lighter cardboard afloat while heavier debris falls onto a conveyor belt below.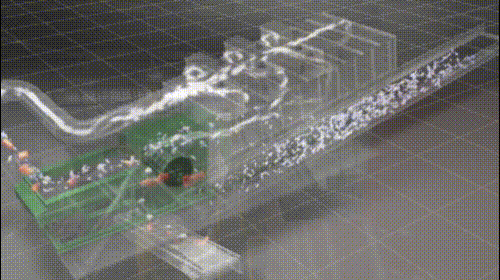 Streams of air are then used to sort materials by density. Paper, plastic bags, containers and fine debris are separated.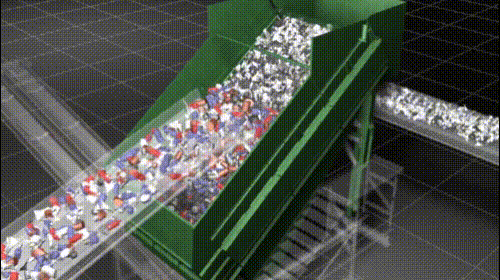 Paper is sorted optically. A camera identifies clean paper, and air jets thrust the pieces away from dirty paper, which falls onto a conveyor belt below.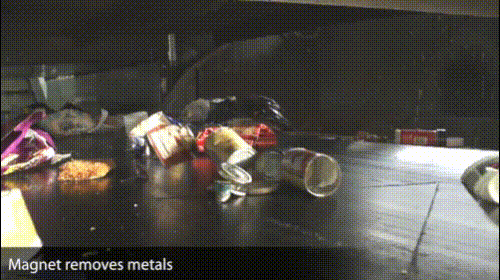 After magnets remove metal items from the conveyor belt, optical sorters separate plastics by type. Streams of air are again utilized to keep certain types of plastic onto the line while sending other types elsewhere.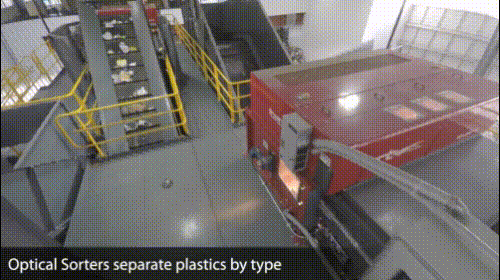 Finally, the correctly sorted products are condensed into bails. Only the non-recoverable items are taken to landfills.